I'm starting my first 100 Day Project in 2021 with the intent of honing my illustration and design skills with watercolor, ink, and/or gouache. I'm choosing the topic of water lilies as a focus since I find there are so many compelling options for subject material—views from above or below, lily pads, lotus blossoms, water effects, frogs, dragonflies, etc. I'm excited to try different techniques and compositions and see what evolves.
Learn more about the 100 Day Project:
My supplies:
Roman Szmal watercolor palette—curated color selection
Primary watercolor palette—multiple brands (Winsor & Newton, Daniel Smith, Kremer, Holbein)
Gouache palette—custom mixes of my tube paints with white gouache
Watercolor brushes—Tintoretto, Black Silver Velvet, other random brushes
Kaweco Sport fountain pens
Lightfast ink—custom mixes from De Atramentis Artist inks and Klara Sketch ink by Rohrer & Klingner
Mechanical pencil, kneaded eraser and mechanical eraser
Watercolor paper—100% cotton, cold press paper (Legion's Stonehenge paper)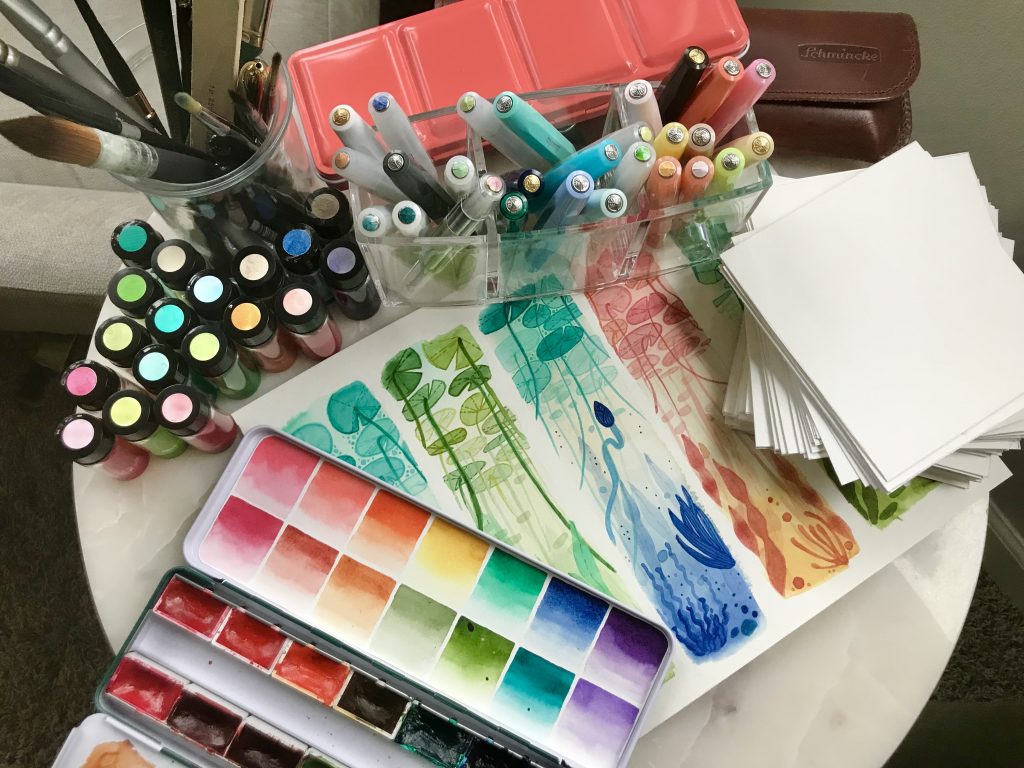 Below is an example of a water lily design I've been playing with and would like to develop further and the 100 Day Project seemed a great way to do that, so here we go!