I found a mobile kit made for displaying a collection of photos and decided to use it with some of my watercolor abstract designs for a colorful display.
Supplies:
Mobile kit
Watercolor and ink supplies (paper, paints, inks, etc.)
Scalloped circle punch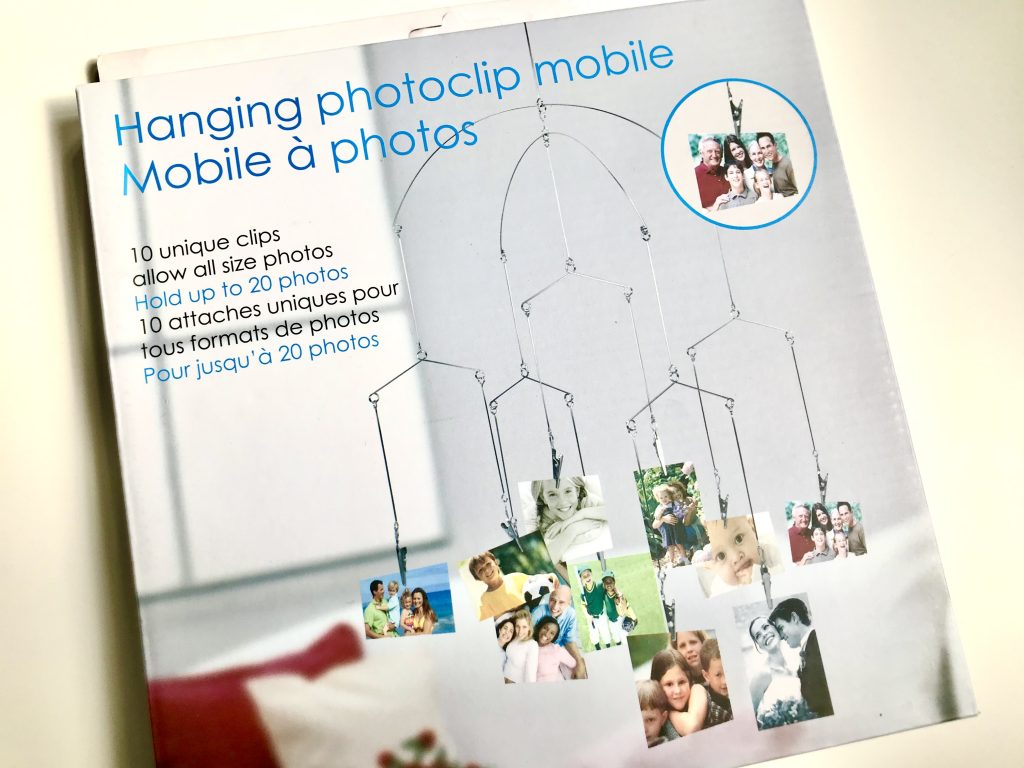 First, I created an abstract design in watercolor and ink, then did the backside of that paper as well. I did one side in cool shades of blue and green and the other in warm pinks and yellows with a touch of green.
From the watercolor design (10x14in paper), I was able to punch out 13 circles with a 2.5in scalloped circle cutter.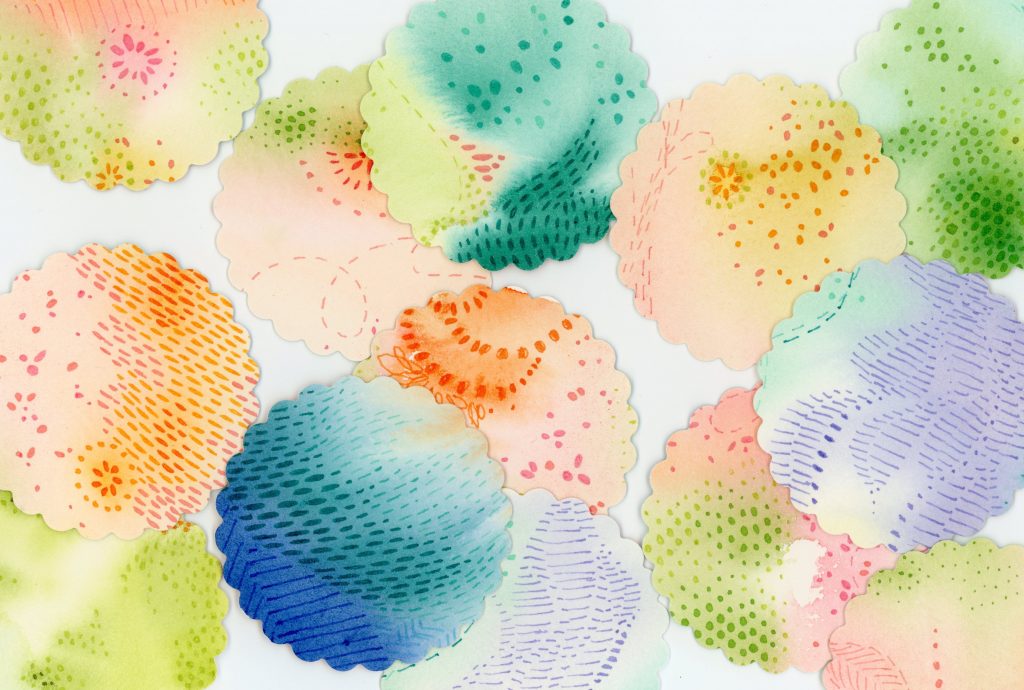 I attached the circles to the wire mobile and it's done! It's a very easy afternoon project to add a burst of color to a space.
What I learned:
The scale of the mobile in relation to the size of whatever you attach to it is important to consider. I had 2 mobile sets and one was definitely too big for the 2.5in circles my punch made.
Check that the attachment method is to your taste. The larger mobile had a more elegant attachment method—small wire circles, kind of like round paper clips. The clips on the one I used work great, though they are a bit more conspicuous.
If you do try this yourself, I'd love to hear about it. Happy designing!