Before starting out across Virginia state, Susanne and I stopped in Fredericksburg's quaint downtown area to grab an espresso and take a peek at the local shops. This is a friendly little town with lots of personality.
Susanne told me about this nice coffee house with a quality latte called Hyperion Espresso.
We stopped by the local pharmacy to pick up some supplies and I was startled to see a long counter where you can sit and enjoy a malt milkshake, which many people were doing.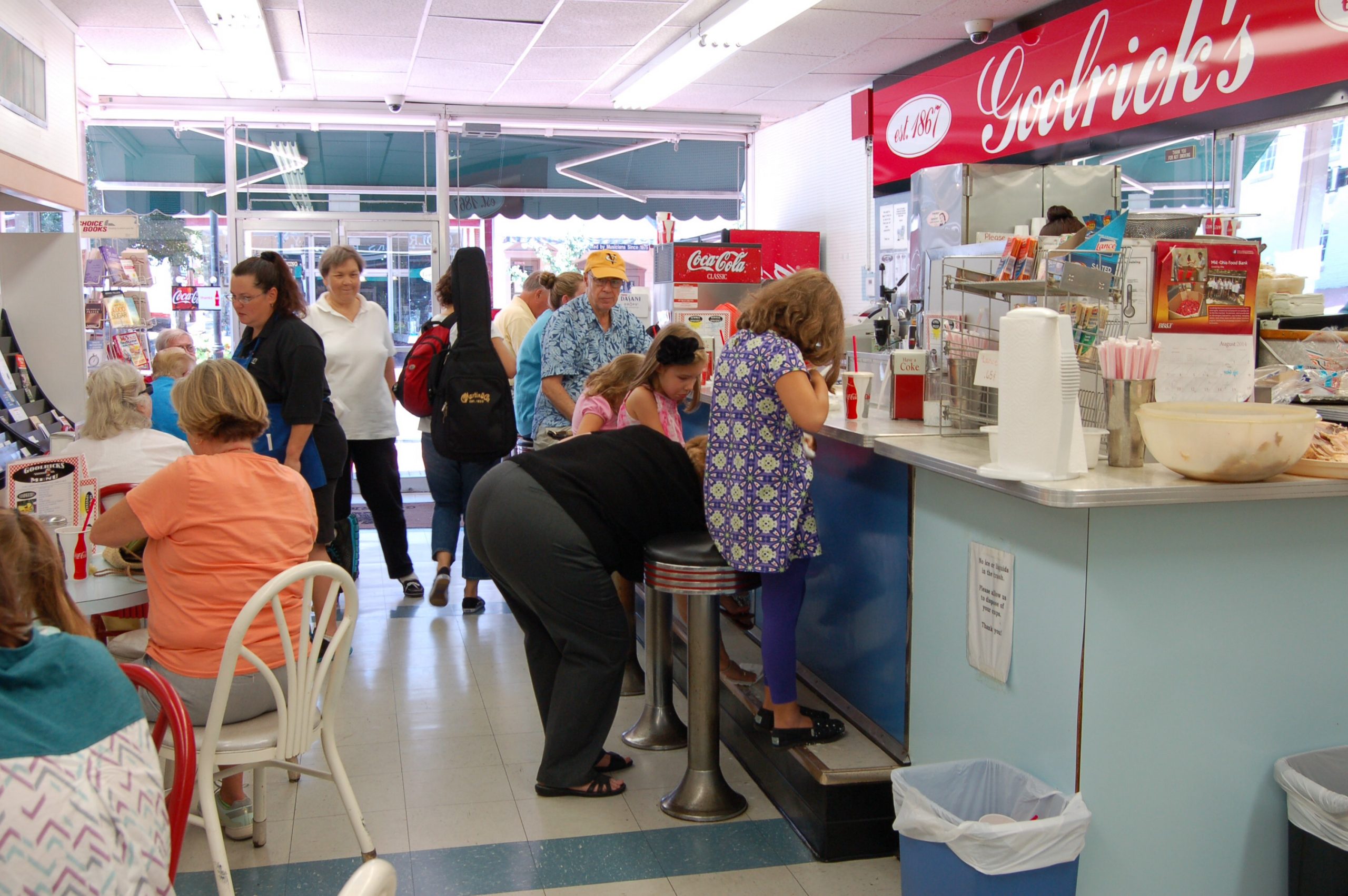 Outside the pharmacy we met Clifton, a musician who engaged us in a friendly chat.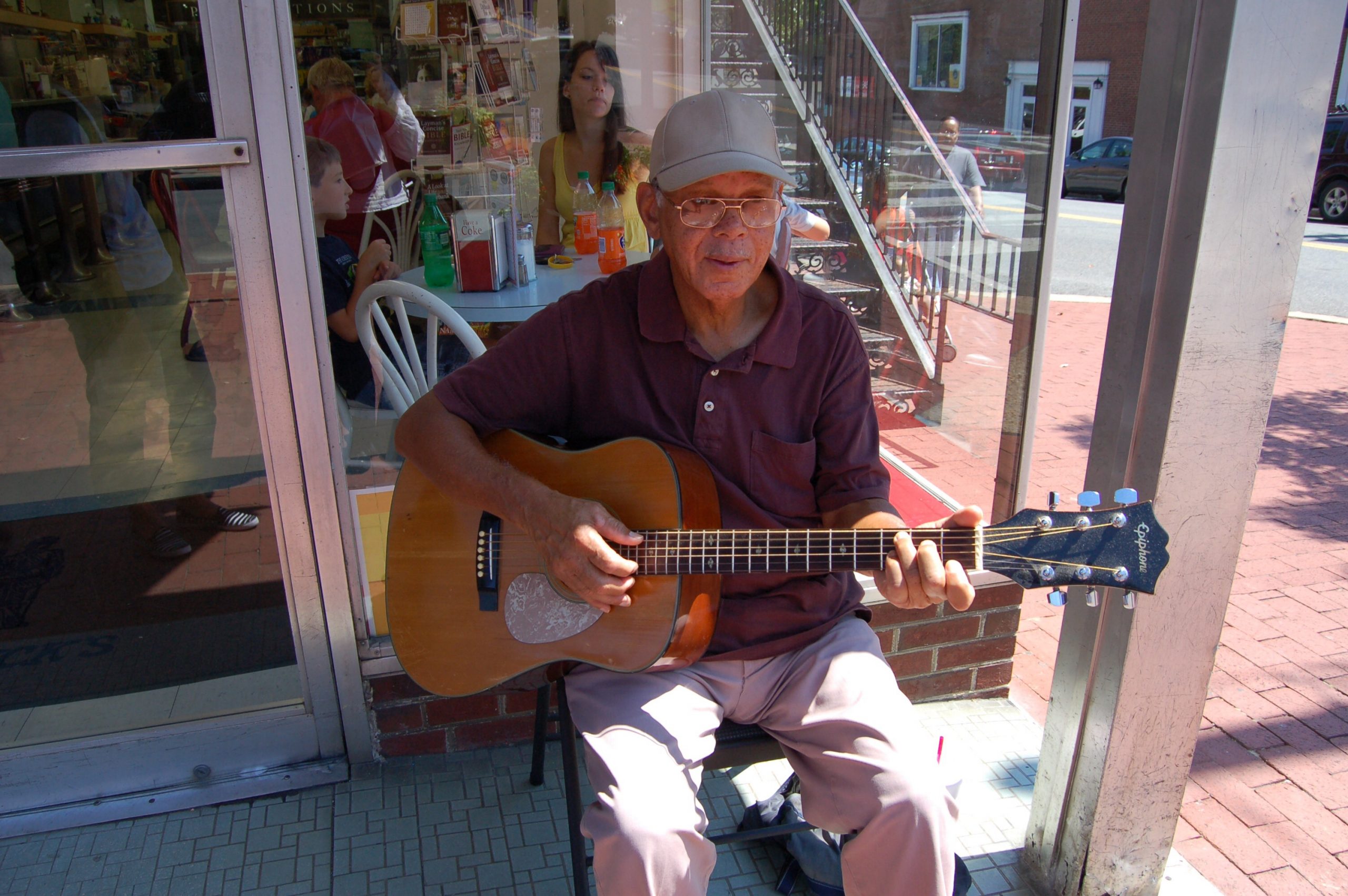 But, the highlight of this jaunt was stepping into Picker's Supply and meeting Brad, Jeffrey and Matt. You'll need to read the next post to find out more ;-)