Lisbon is a labyrinth of narrow one-way streets, classic buildings and orange tile rooftops.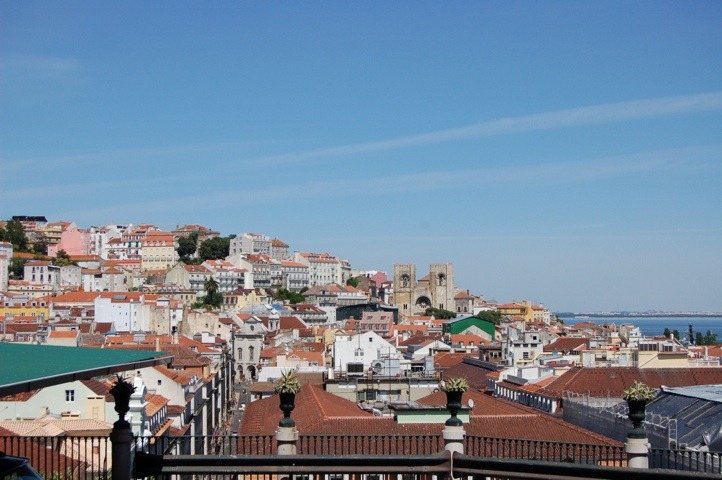 It's narrow passageways might lead you to a courtyard filled with cafe tables or the odd cubbyhole commandeered as a parking spot for motorbikes.
It offers an interesting blend of old, modern, sacred and profane.
It's charm, both classic and fresh.
I have found that getting lost in Lisbon is commonly a hazard, and often a welcome pastime. Boa noite!