I wasn't using my studio to paint because I enjoyed being in the living room while painting, so I finally set up a painting studio in the corner of the living room with quality daylight for most of the day and the company of the trees.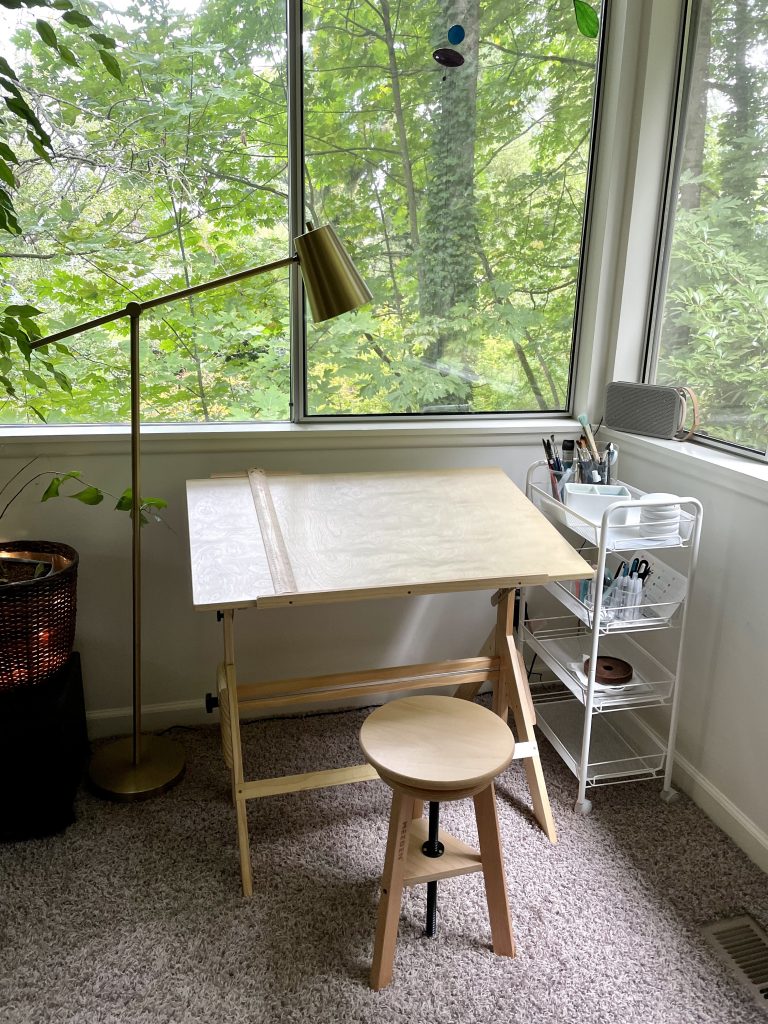 I bought a new wood desk (by Meeden) that tilts and has adjustable height. The option I selected includes a height-adjustable stool. I also got a cart for my water, brushes, etc. I already had the lamp, which provides additional task lighting with a daylight bulb. I already had the additional caddy on the left (in the image below) and have been using it to store art supplies.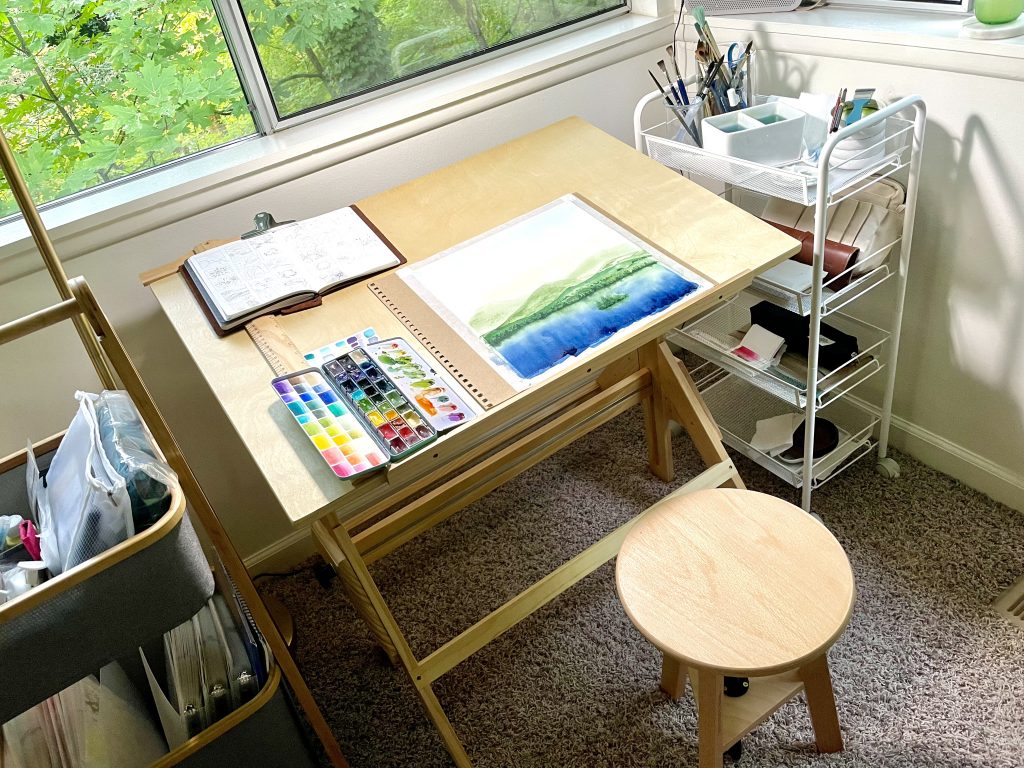 As you can see I've already started painting here and I love it!