I don't generally submit entries on hotels, but Astoria7 is special. I truly enjoyed this hotel. It's thematically based on artists from movies that have attended the San Sebastian International Film Festival. The walls are peppered with famous faces and each room is dedicated to an artist. Our room was dedicated to a director Shohei Imamura. I'm not personally familiar with this director, but to be honest, the movie theme is not what defines this hotel for me. It is modern and fresh and comfortable, the staff was very friendly and it was reasonably priced.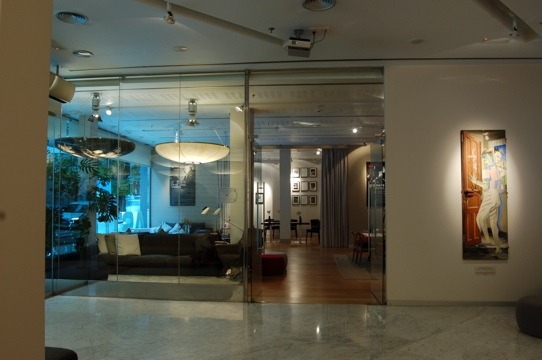 A movie is always running, projected on the lobby wall.
The reading area near the lobby has shelves of DVDs you can borrow to watch in your room and many books on movies and other artistic topics.