Saint Cyprien is a small town in the French countryside, a two and a half hour drive east of Bordeaux. It has a beautiful old town which winds uphill towards the 12th century belltower and the abbey church, which dominate the town. Situated above the River Dordogne, it makes a perfect base for visiting the fabulous castles, beautiful villages and lovely scenery that this section of the Dordogne is famous for.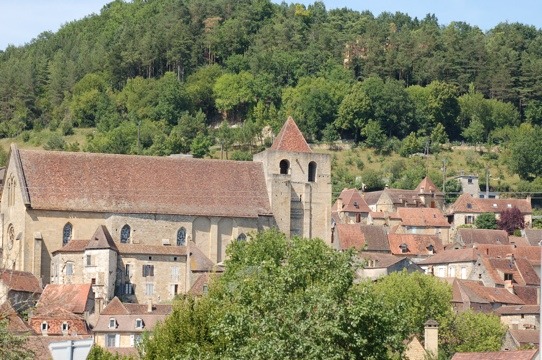 On Sunday they have a farmer's market with some of the most amazing fruits and vegetables, meats, fois gras, pastries, clothing, soap, and a dozen or so other things.
Our friend, Jean-Michael, was shopping for a friend and graciously modeled his find for me.