Case for Making is an art supply shop in San Francisco that makes hand crafted watercolors. I recently purchased a custom selection of half pans and a petite metal travel palette. I was inspired by some of their unique colors and wanted to try them out.
I selected 12 colors:
Sun Gold
CfM Cream
CfM Lilac
CfM Plum
Apricot Lake
CfM Poppy
Rouge Vermillion
Carmine Naccarat
CfM Moss
French Pale Green
CfM Cypress
CfM Pacific
Most of my selections are custom mixes by Case for Making, denoted by CfM in front of the name. Many of them are soft colors, such as the cream, lilac, apricot, and French green. Others are deep, powerful colors, such as the plum, carmine, and cypress. These darker colors offer a broad range of values from light to dark. Carmine Nacarrat, in particular, is a deep, intense red that waters down to a beautiful clear pale pink. Standing out among the others, CfM Poppy is almost neon, yet a good mixing color for adding peachier tones to the pinks.
I created paint swatches, as I do for all of my paints, and played around with color mixes.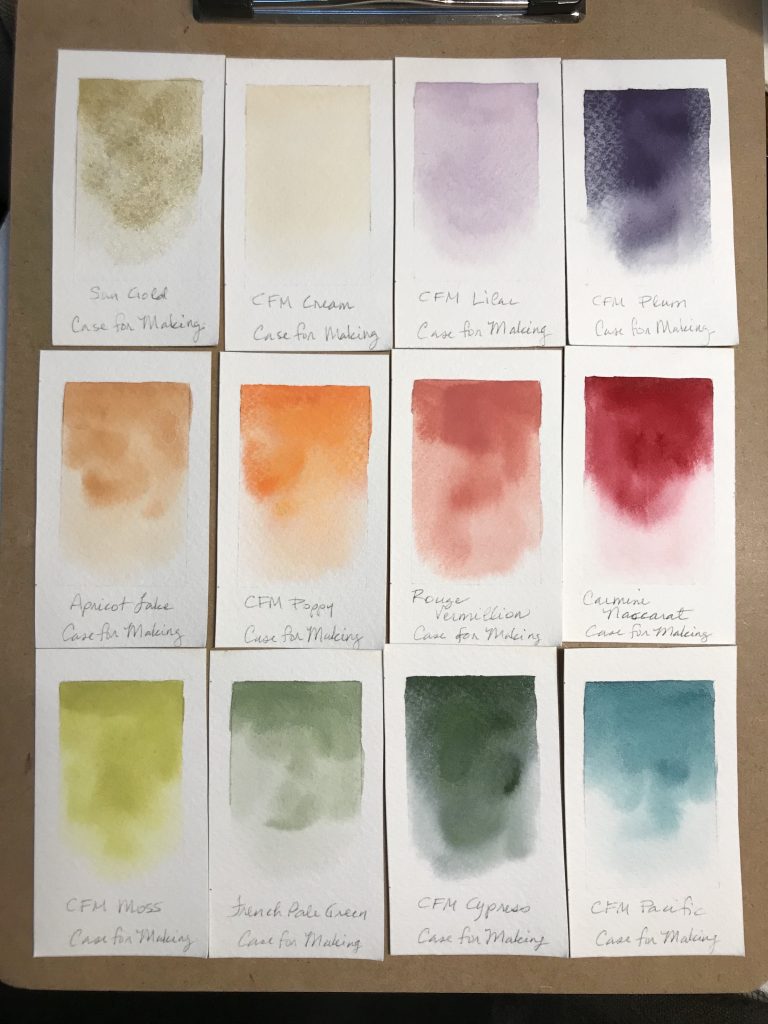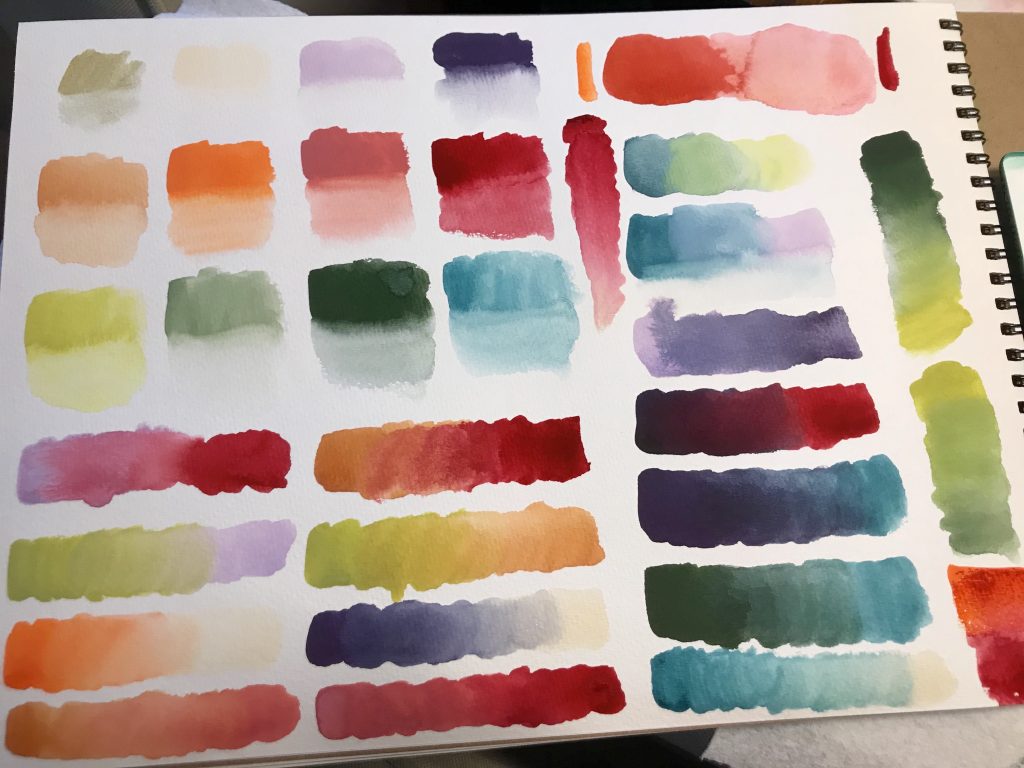 I love the metal travel palette. Smaller than I'd imagined, it's compact, fits nicely in the palm of my hand, and the dark green enamel finish is lovely.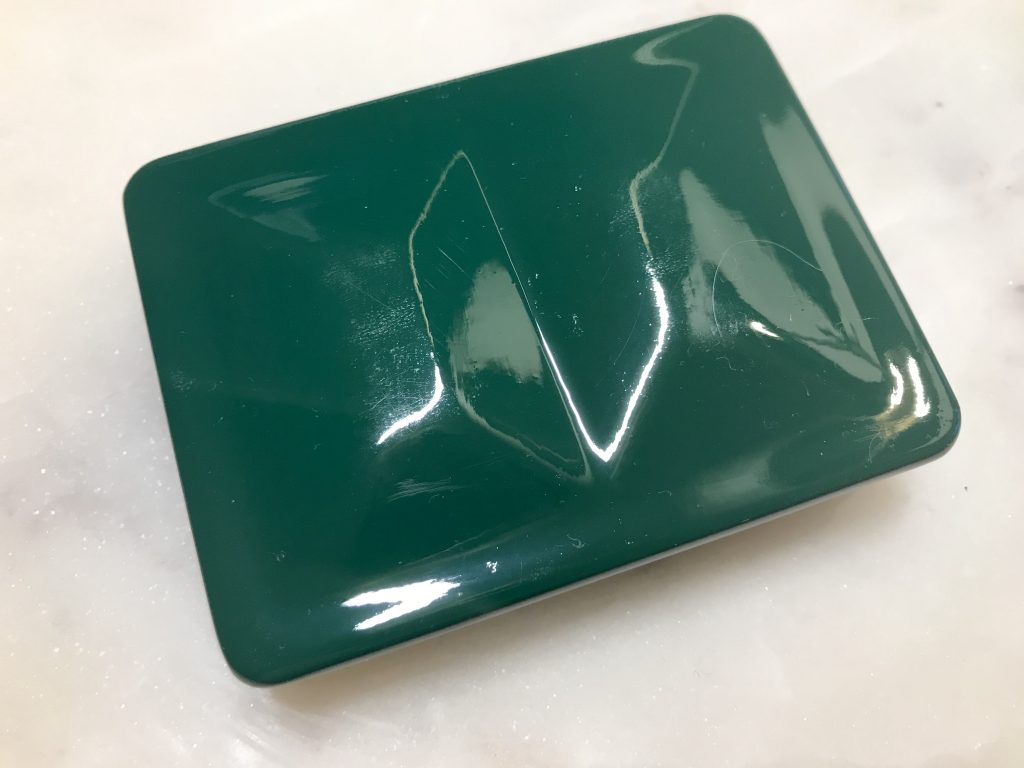 I also created a mixing chart to see what kinds of additional colors I could get.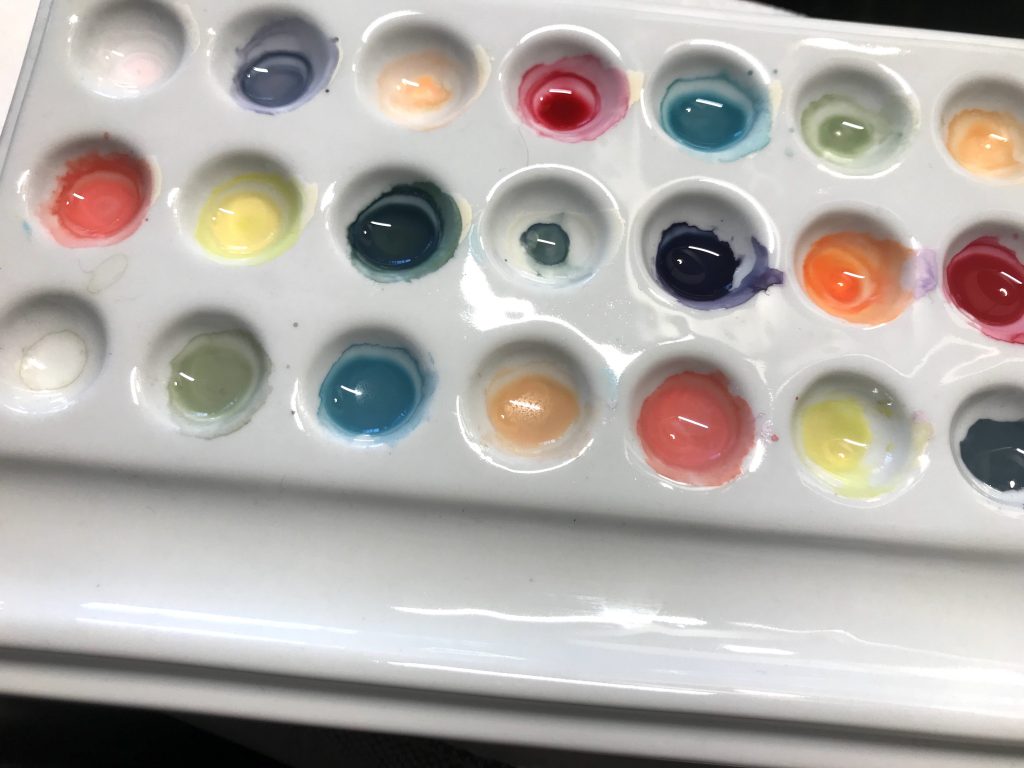 All of the paints are easy to activate and enjoyable to work with and I look forward to painting with them.