My hydrangeas are coming into bloom, especially the mophead and oakleaf hydrangeas. Pannicle varieties and a couple later blooming mopheads are budding up and will bloom over the next week or two. I love having the variety of colors and styles, and having a succession of blooms adds bold swaths of color I enjoy for months. Soon, I'll be snipping blooms for bouquets.
This pale blue variety has bright chartreuse leaves. I don't know many of the specific variety names of my hydrangeas, but this one is All Summer Beauty—a repeat bloomer.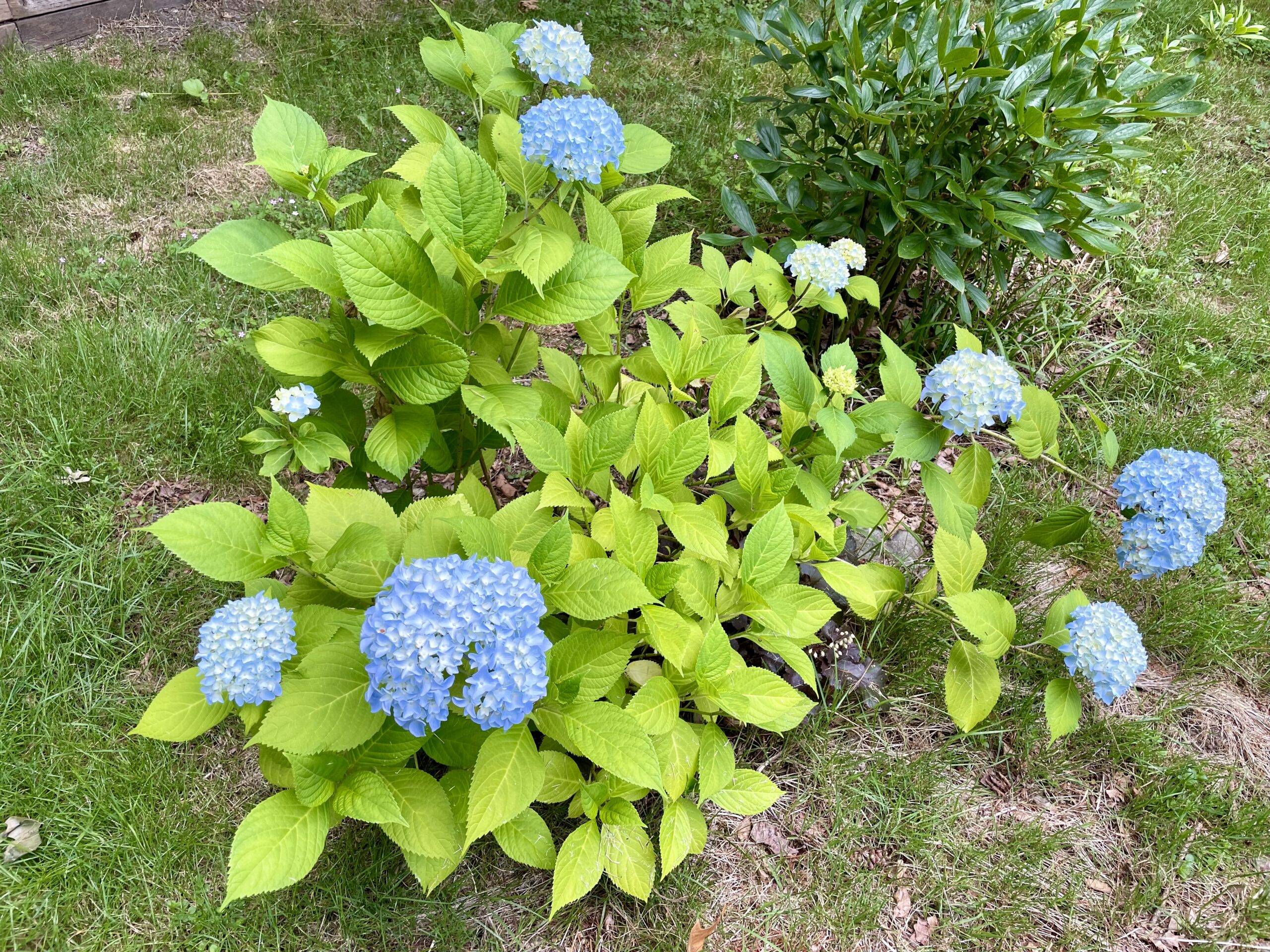 This mophead has deeper color with beautiful purplish tones and a medium to dark green leaf.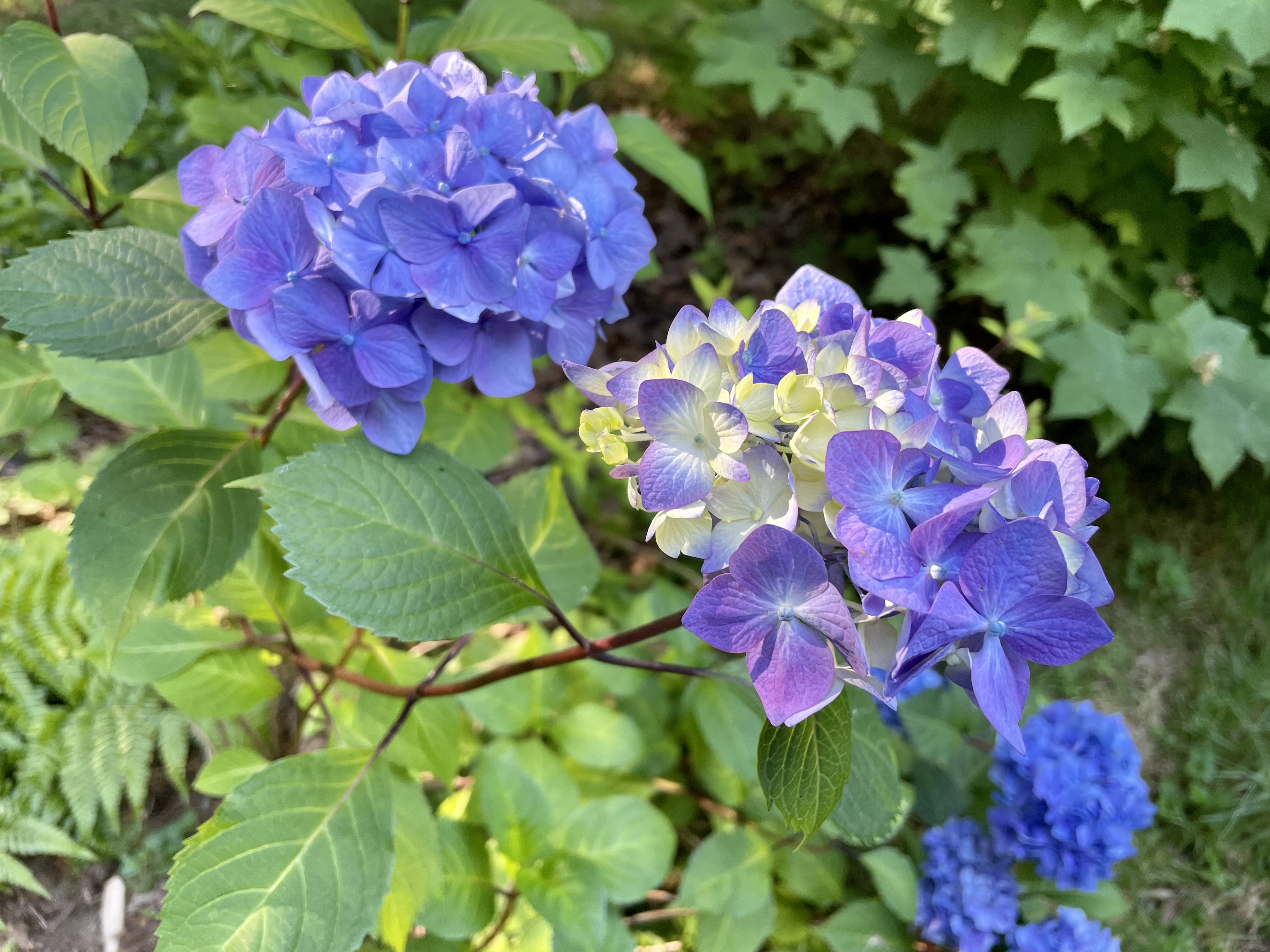 This Annabelle hydrangea has massive white clusters.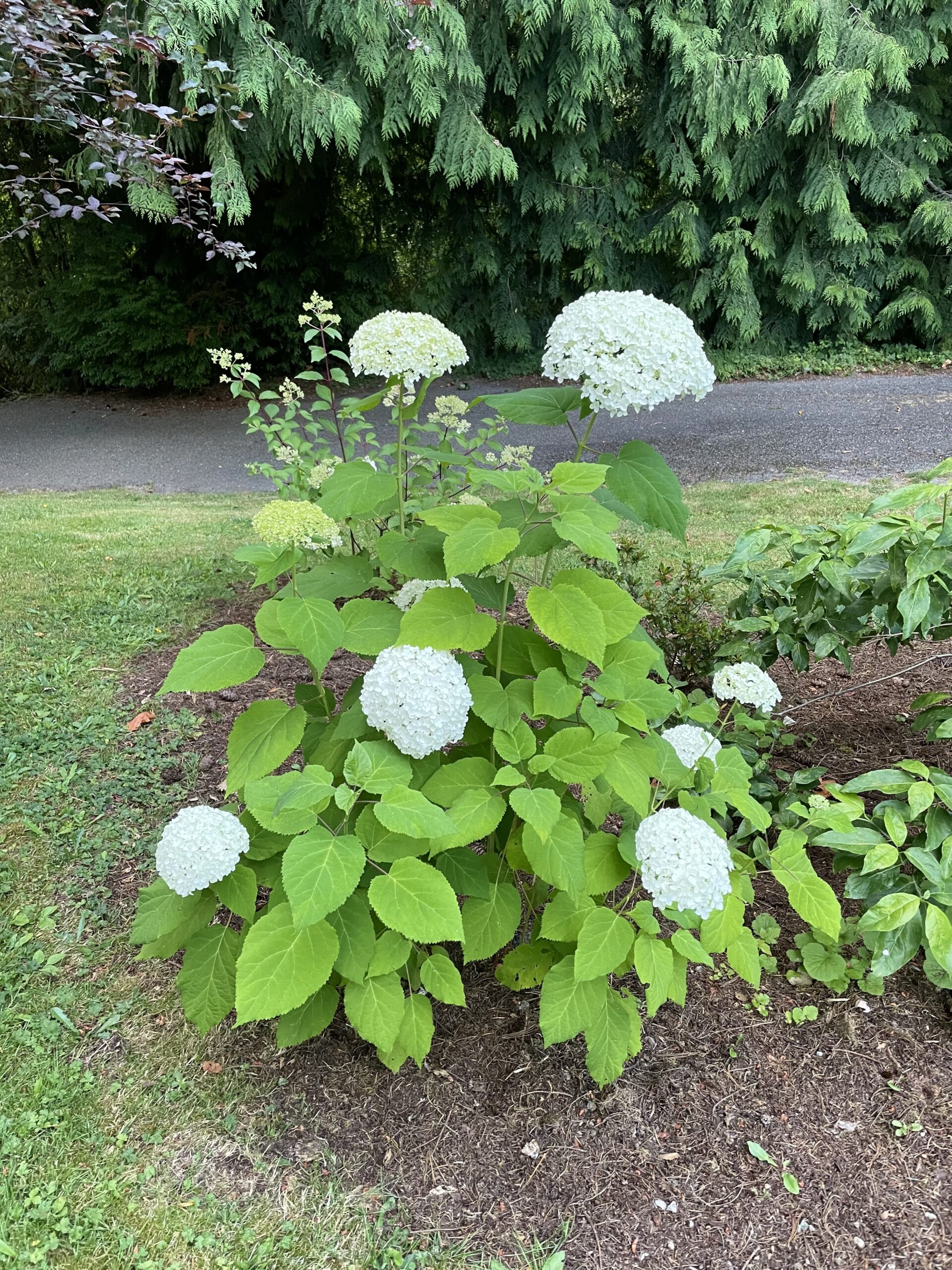 This next smaller variety of mophead has purple blooms with blue eyelets (florets). It might have been pink when I got it, but my soil tends to be acidic from the pine needles of the surrounding evergreens. As a result, my hydrangeas turn blue unless I amend the soil. It will get bigger, maybe 3ft, but right now it blends in with the hardy geranium surrounding it.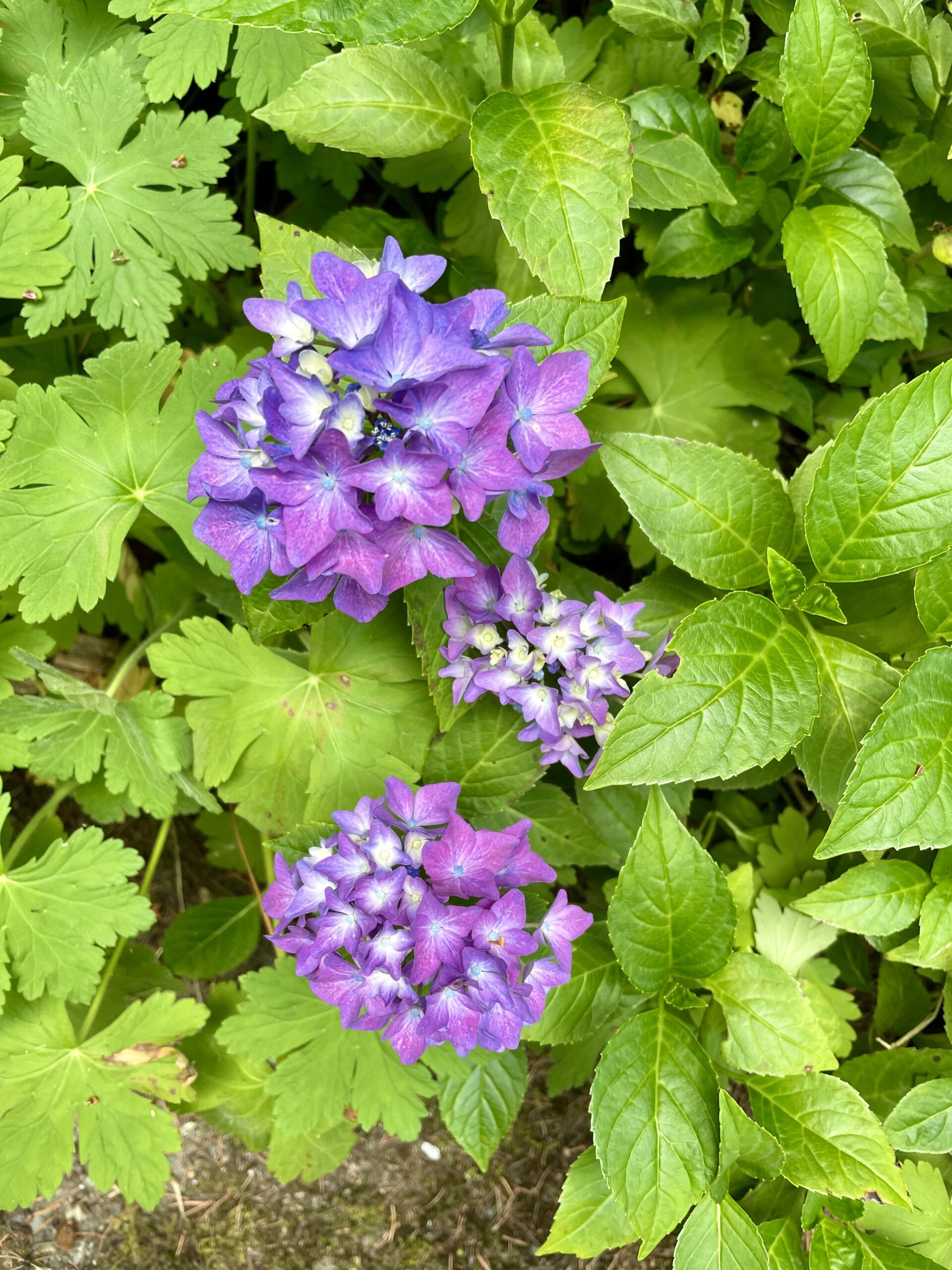 This oakleaf hydrangea has profuse blooms with a very faint scent, reminiscent of cake batter.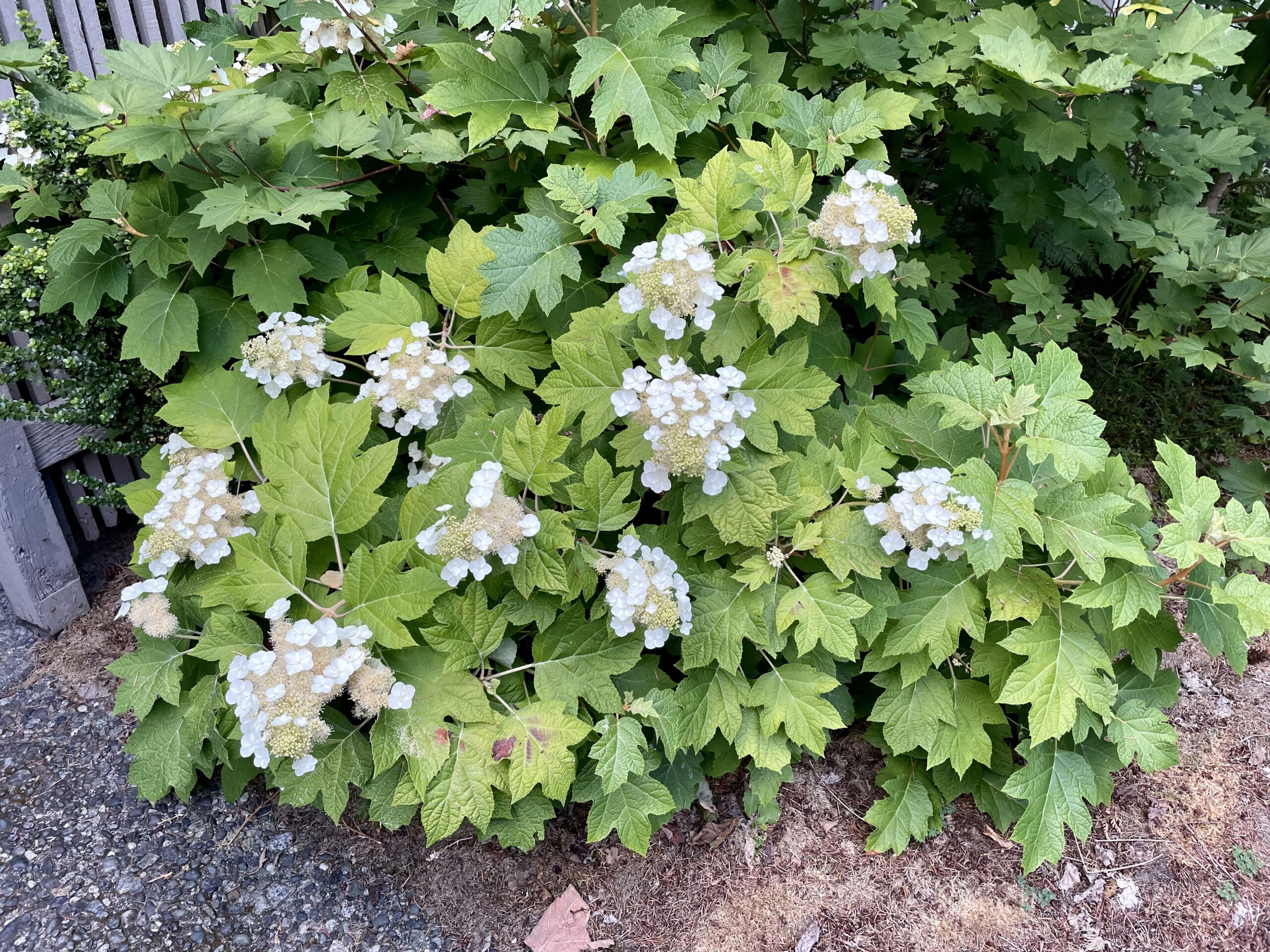 This newer mophead variety has an intricate overlapping petal structure that highlights the color variations—so beautiful.
And finally, when I was trimming back a few wayward limbs of the hydrangeas in the spring, I potted up a handful of cuttings. The oakleaf cuttings didn't take, possibly due to a squirrel digging in the small pots and disturbing the roots. Many of the mophead cuttings, on the other hand, did take, and surprisingly one bloomed. I've never seen a small cutting bloom before, so it was a fun surprise. And it's a beautiful pink, which as I mentioned is uncommon in my garden.