Inspired by some unique colors I have in colored pencil, I explored various mixes of brown and purple watercolor paints I had on hand.
Browns
Warm Sepia, Jackson's
Raw Umber, Holbein
Sepia, Daniel Smith
Purples
Quinacridone Purple Blue, Van Gogh
Helios Purple, Sennelier
Quinacridone Burnt Scarlet, Daniel Smith
First I created a mixing chart (shown above) to determine which paints I wanted to work with, then I explored graduated mixes of each pair (shown below).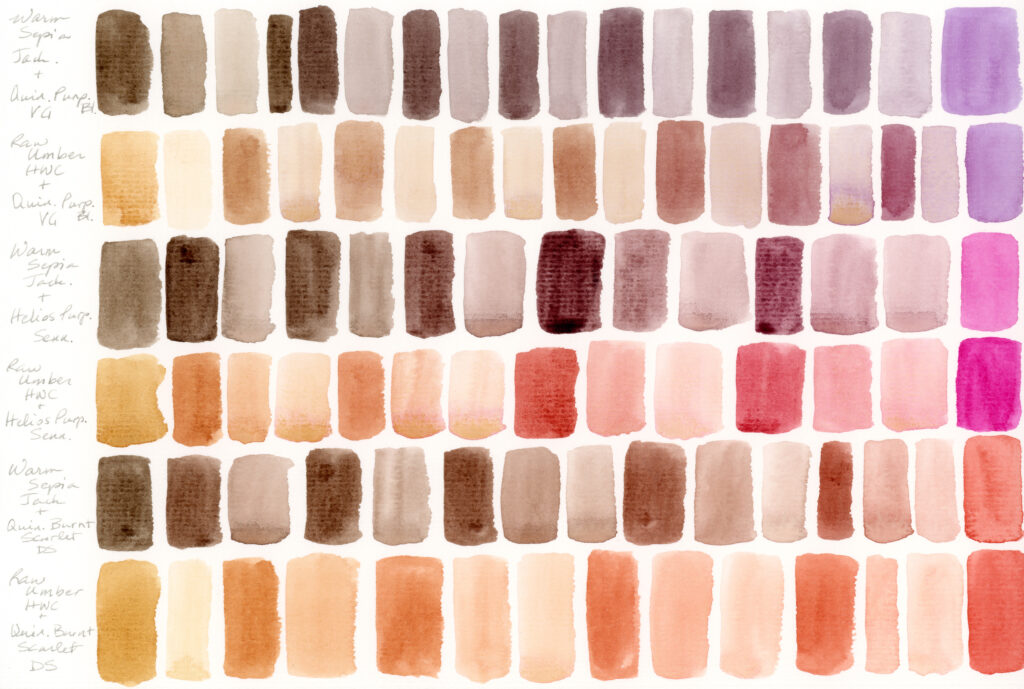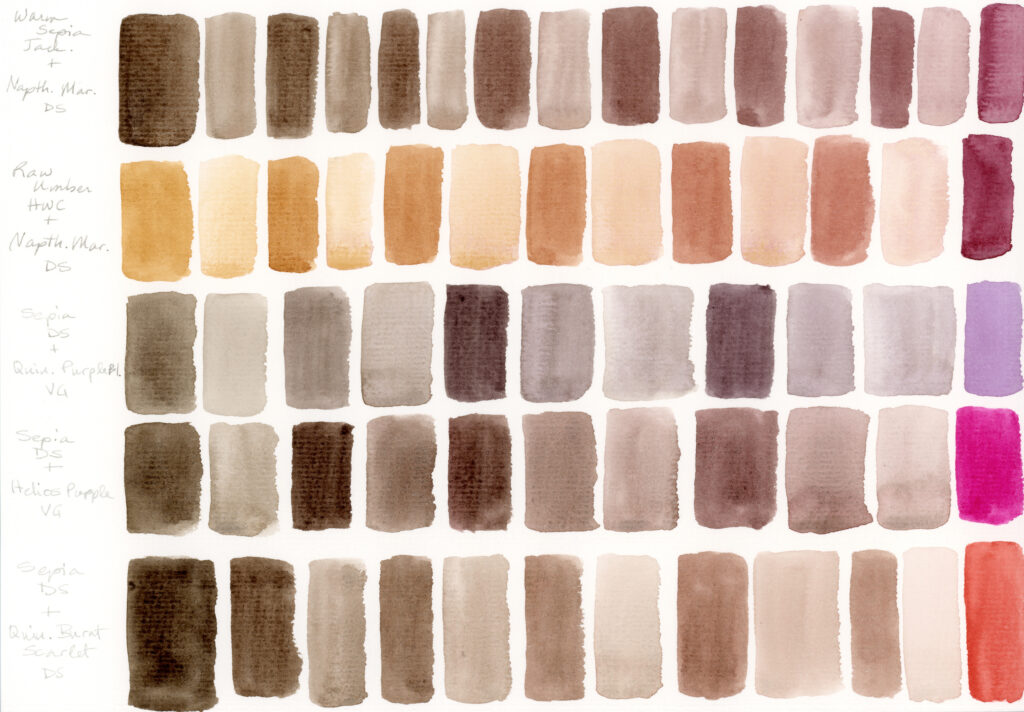 There are so many beautiful combinations, it's a challenge to determine what to focus on. Stay tuned, there's more to come.