This hearty meat sauce is a recipe that started as a simple bolognese recipe with store bought marinara sauce then evolved from various sources. I learned the idea of adding chili flakes for a bit of heat from a dear friend of mine, I learned to simmer the meat to tenderize it from a cooking show, and I'm not sure when I started adding Italian sausage, but all of these elements help make the sauce much better than a standard recipe. I hope you enjoy it as much as I do.
Ingredients
1 lb ground beef
1/2 lb Italian sausage (hot or mild)
24 oz tomato sauce
6 oz tomato paste
1 medium size onion
1 bushel kale (dinosaur or similar)
1 tbsp dried Italian herbs
chili flakes (to taste)
garlic (fresh or dried, to taste)
4 cups water
1/2 c pasta per serving (per person)
Directions
Chop onion and sauté until brown and transparent.
Tip: Shorten cooking time by cooking the chopped onion in 1 cup of water until the water evaporates, then add olive oil and continue cooking. Cooking in water releases the starches that help brown the onion and develop flavor. This method can cut cook time in half.
Add tomato paste to browned onion and cook slightly to develop flavor. Set aside.
Sauté garlic and add to onion and tomato paste mixture.
Cook sausage and remove extra fat if excessive.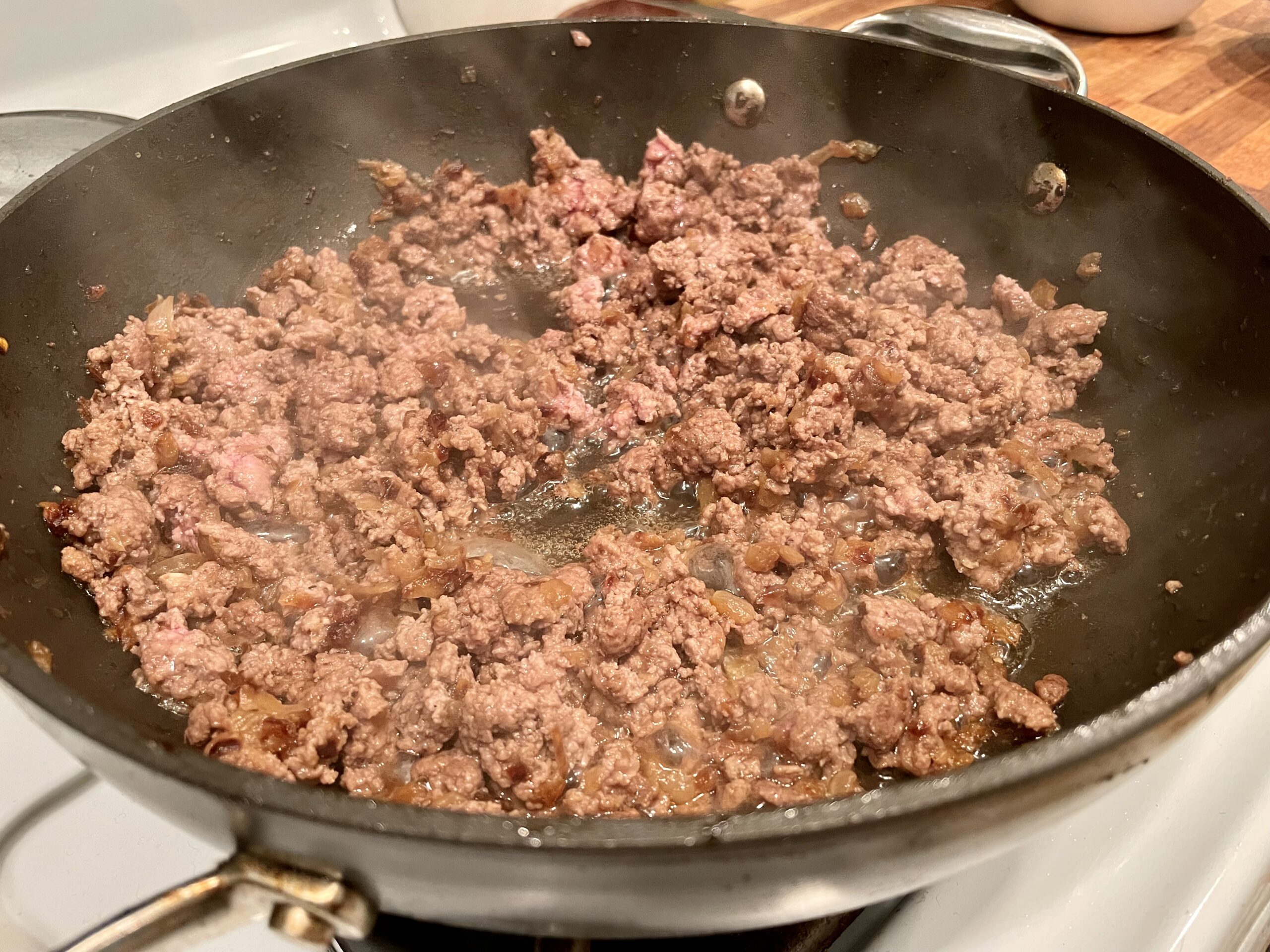 Cook ground beef and remove extra fat. Add cooked onion, garlic and tomato paste mixture as well as cooked sausage to the cooked ground beef in the pan and mix well.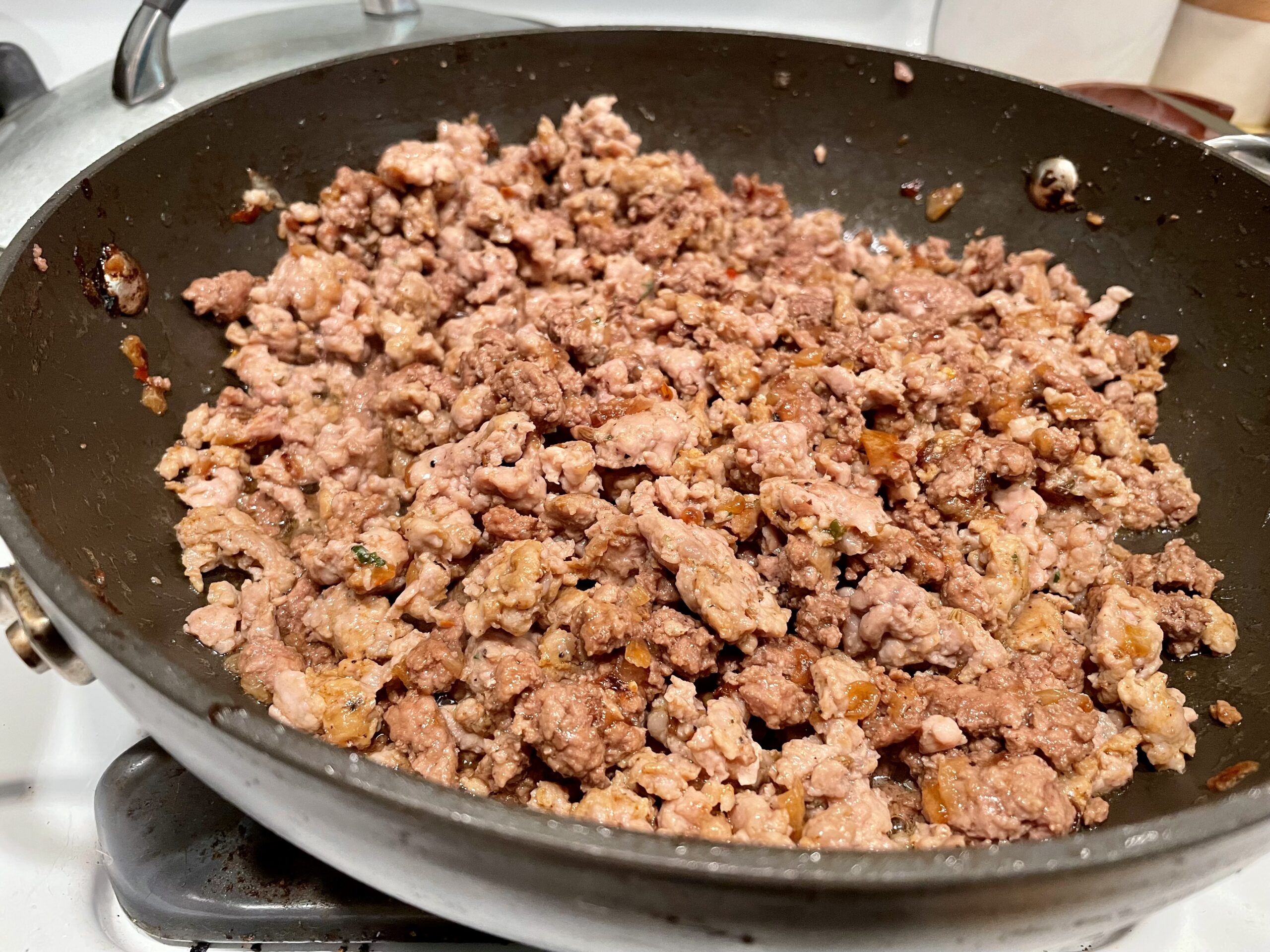 Add tomato sauce, 3 cups of water and dried herbs. Bring to a boil then turn heat down low to simmer. Set timer for 45 min. Cooking the meat on low heat for 35 to 45 minutes will tenderize the meat and meld the flavors.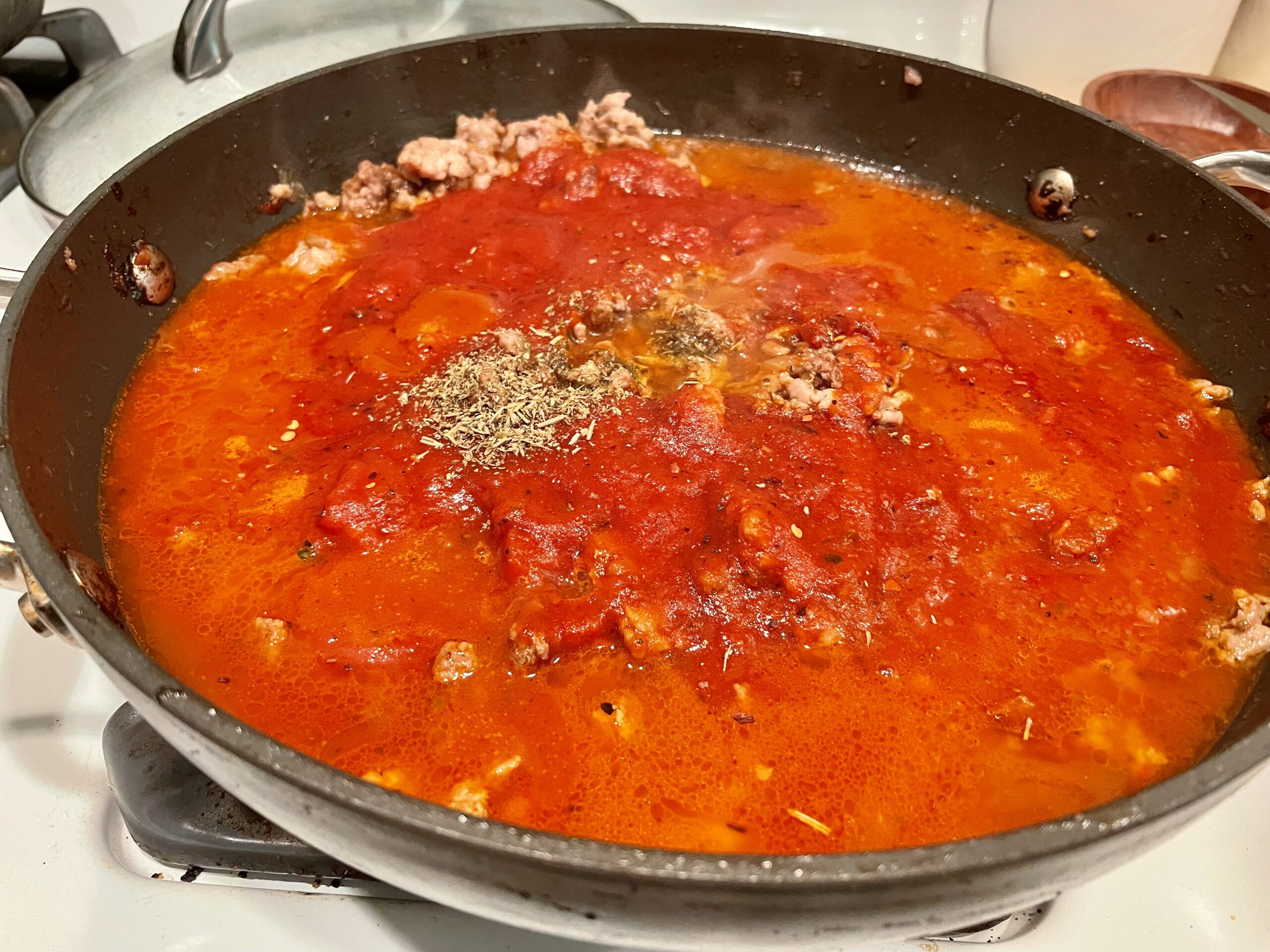 While meat sauce is coming to a simmer, separate spines from kale and chop into 1/4 in pieces. Add to simmering meat sauce.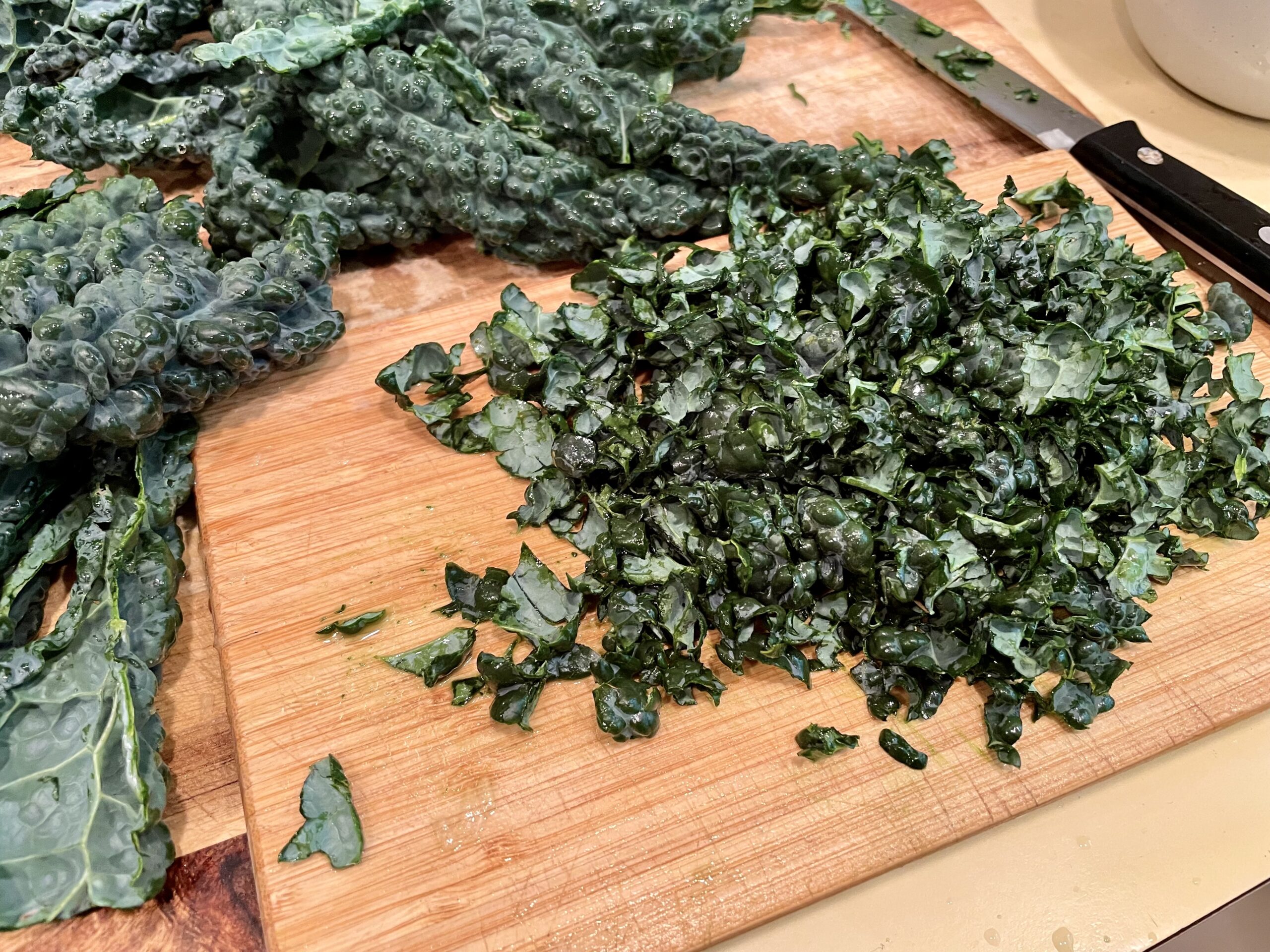 Prepare pasta to serve with the Bolognese, following cooking instructions on pasta package. When the timer goes off it's ready to serve. You can mix the sauce with the pasta or serve on top.
Add a bit of heavy whipping cream for a creamy tomato sauce. Here, I added peas as well.