I added cuttings to my makeshift plant nursery today, specifically a white rugosa rose and autumn joy sedum. Autumn is a great time of year to take cuttings, allowing their root systems to develop over the winter in preparation for the next growing season and I am looking forward to using these plants to fill out areas of my garden.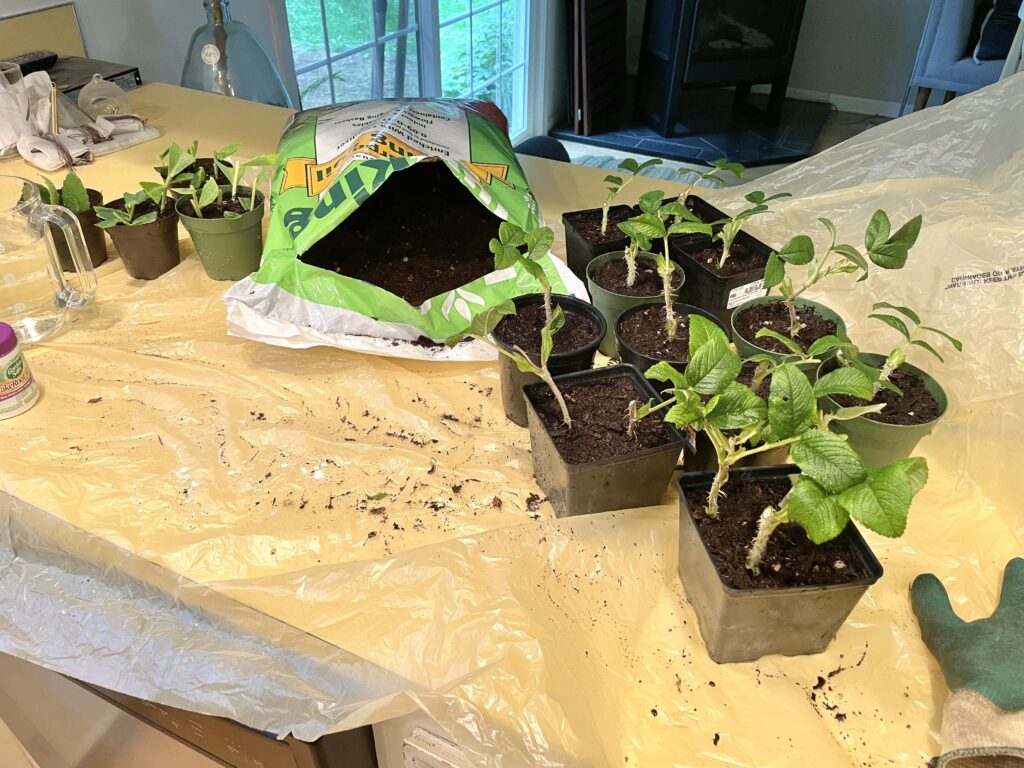 Rugosa Rose
The white rugosa rose came with my property when I bought it. It's a beautiful crisp white with a single layer of petals and rich green foliage. Initially, it looked pretty sad with a fair amount of dead wood. I have been working on rehabilitating it by cutting back sections of die back. This year, when it showed some fresh growth and a few blooms I decided I'd like to try propagation. I ended up with 14 new cuttings and I'm excited to see how well they'll do, especially since I've never propagated a rose before.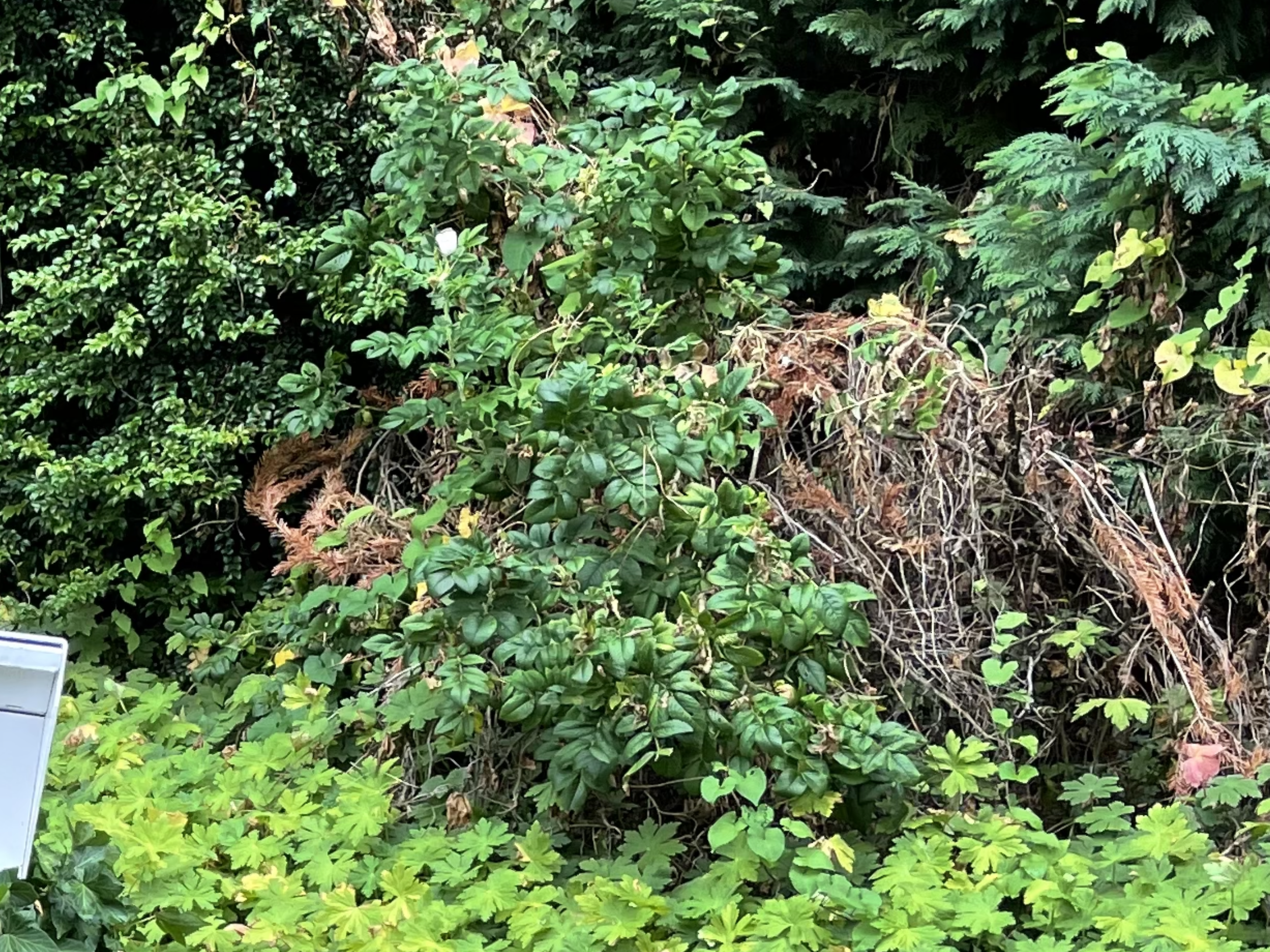 I don't have any close-ups of the blossoms, but I found a few pics on the internet that look like the rose I have.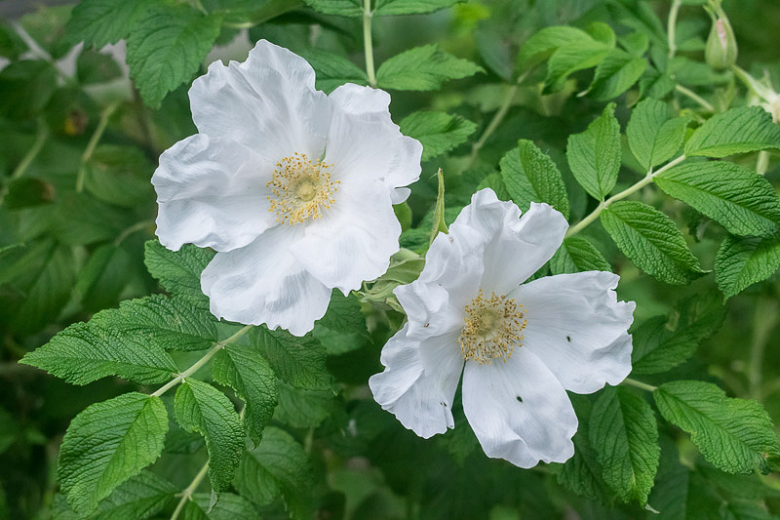 Autumn Joy Sedum
Sedums are amazing plants—remarkably resilient, late blooming when lots of other plants have faded, requirement almost no attention, and very beautiful. I have many Autumn Joy Sedum in my garden and they fill in areas so nicely, I decided to add them to my collection of cuttings this year. I planted up 16 cuttings. One set of 4 are leaves stuck in the soil. It will be interesting to compare success of the leaves versus the stems.
They are so easy to care for. I once found a random stalk that had broken off a plant. I shoved it in the ground and left it and now that broken stalk is growing exactly where I put it. Astounding. Also, the bees go nuts for it.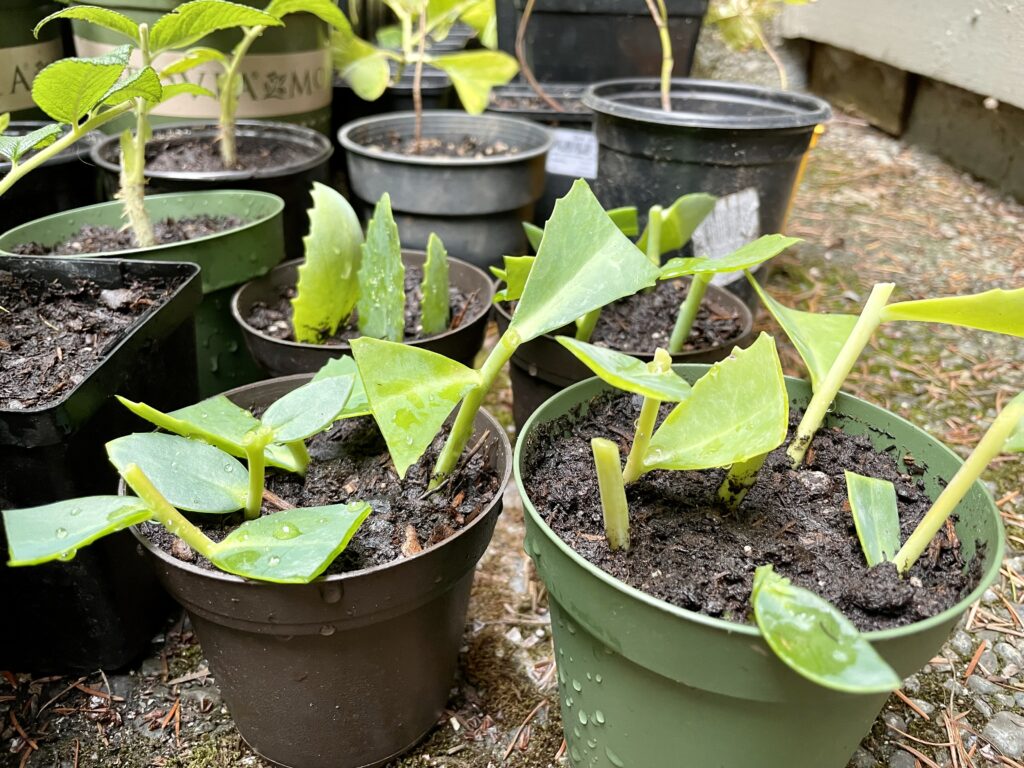 Right now in September the sedum blooms are almost at their peak.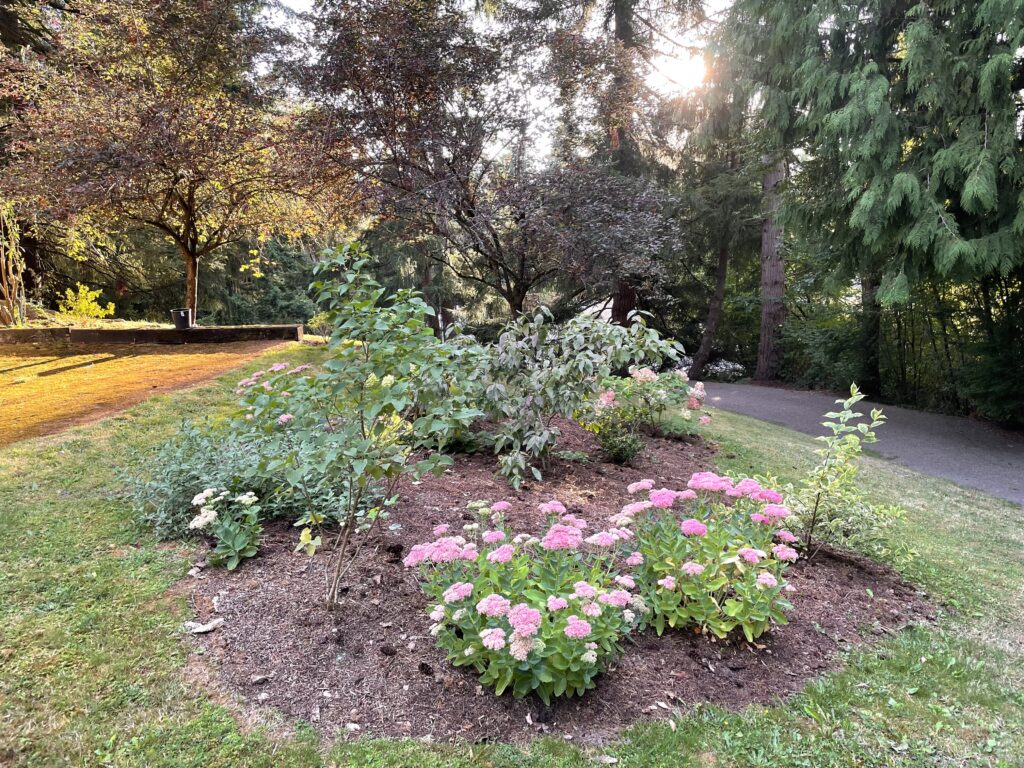 So my makeshift nursery continues to grow. I'm always excited to see what works out and what will transpire in the spring.