Our day trip started in Cais de Gaia, which sits across the Duoro river from Porto, a major Portuguese city. Our boat travelled down the Duoro river to the town of Regua then we returned to Porto by train.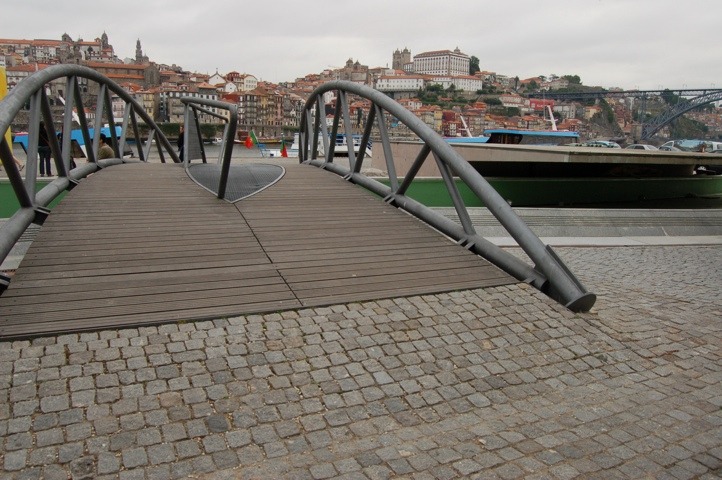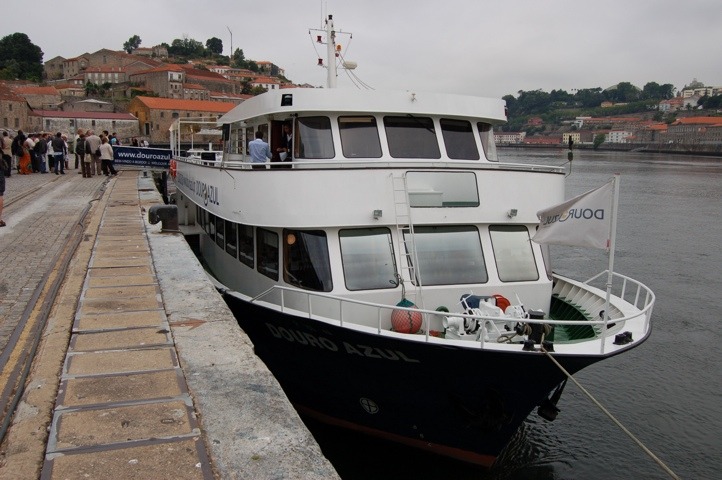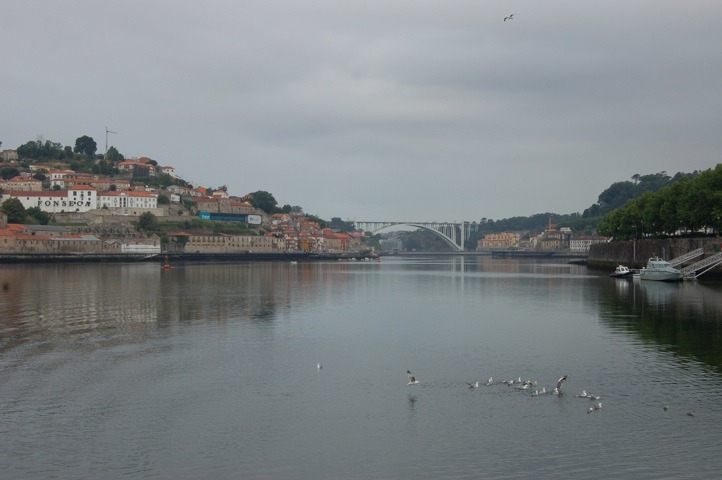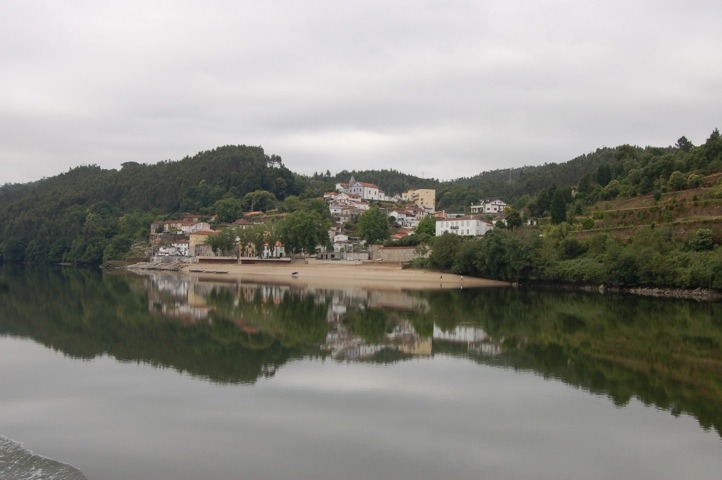 We encountered two locks on our cruise. This is the first time I've travelled through a lock and it was quite a spectacle for the other passengers.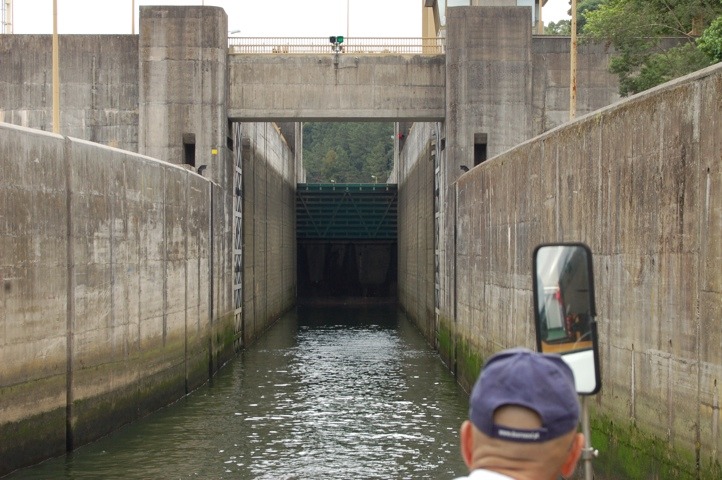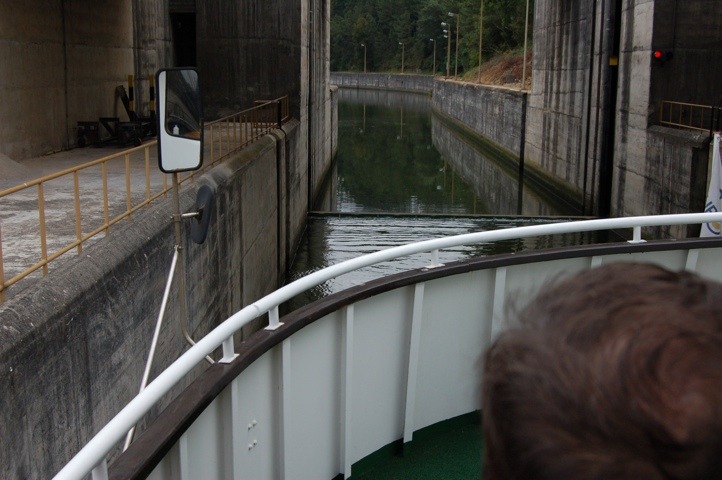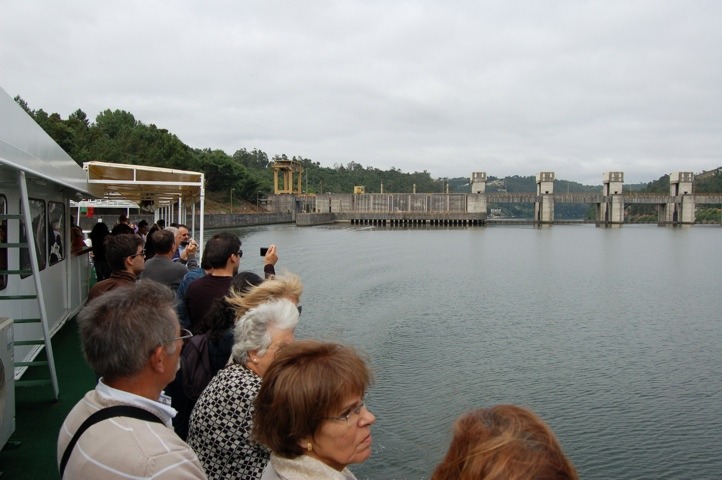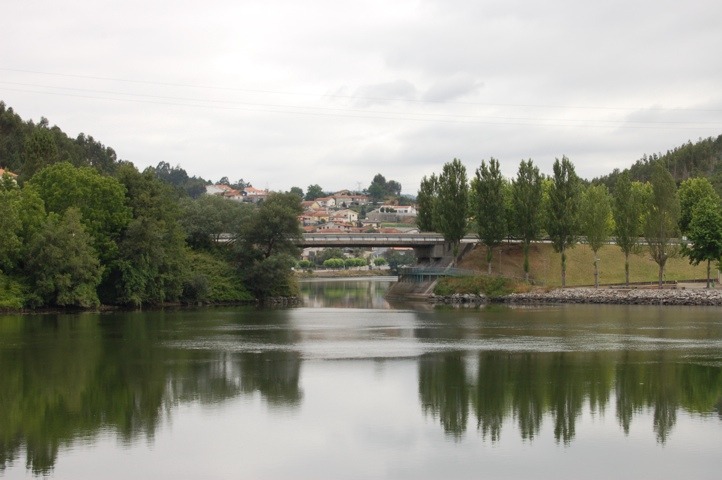 The Douro valley is well known for its Port wine, typically a sweet, dessert wine. Often red in color, it comes in dry, semi-dry, and white varieties. It is produced from grapes grown and processed in the region that are fortified by the addition of a neutral grape spirit known as aguardente in order to stop the fermentation, leaving residual sugar in the wine, and to boost the alcohol content. Table wines, also produced in the Douro region, range from light, Bordeaux style claret to rich Burgundian style wines aged in new oak. The Duoro valley was designated a protected region, or appellation in 1756, making it the oldest defined and protected wine region in the world. Beautiful vineyards can be seen from the river, stretching over the rolling hills on each side, using every viable piece of land.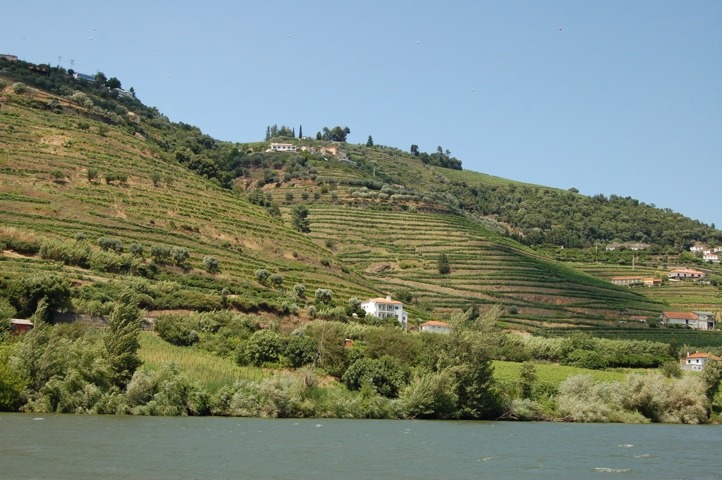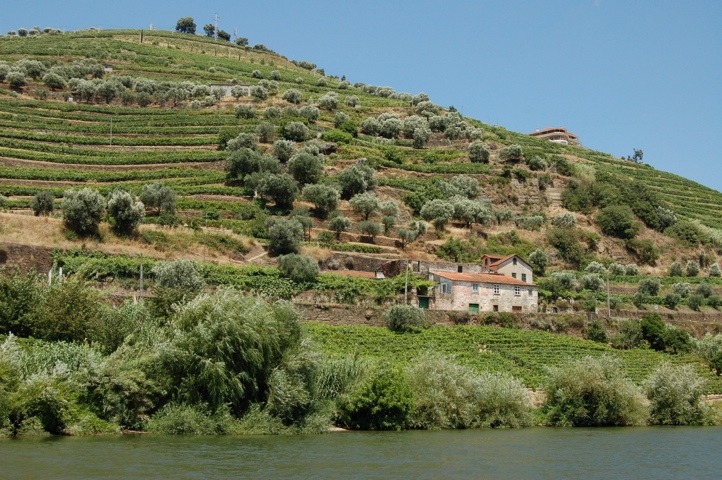 We enjoyed lunch followed by espresso during the cruise.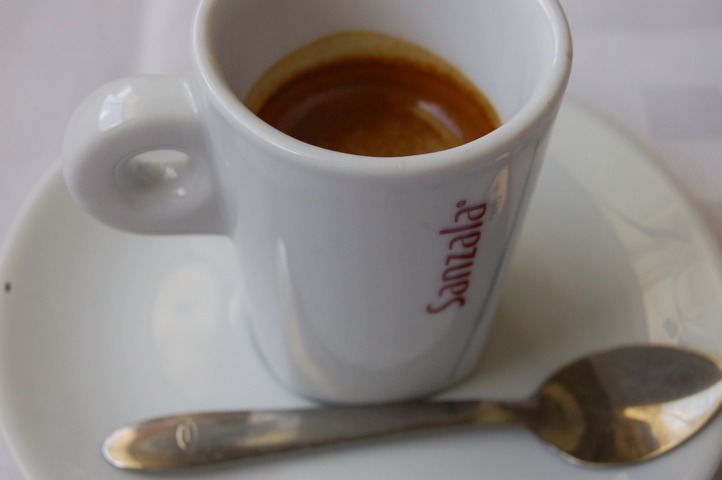 Randy's typical response to one of Mark's typical comments.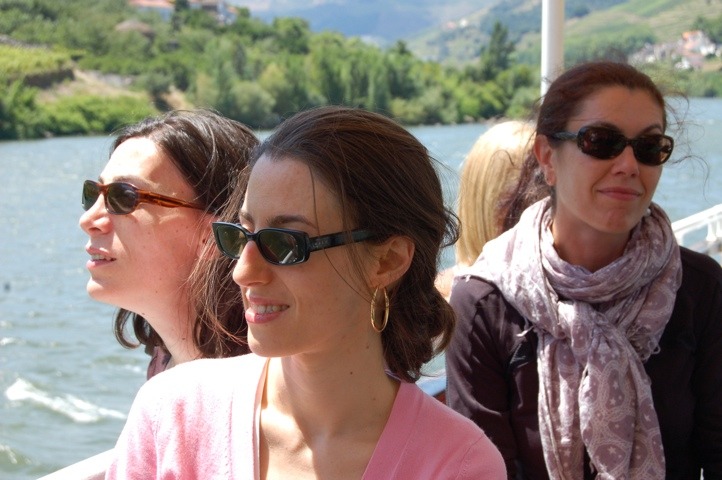 When we reached Regua, we walked around town before heading back on the train.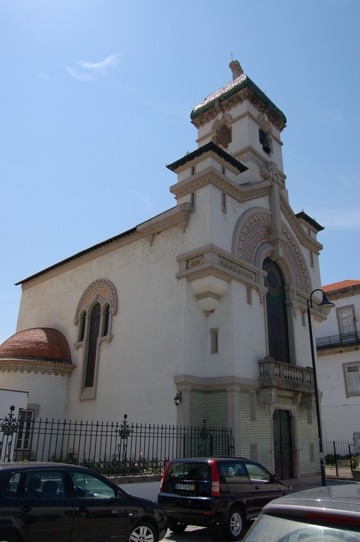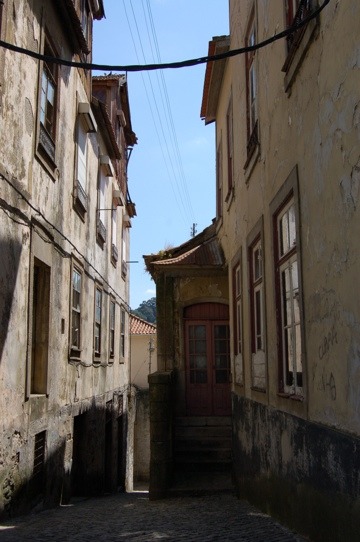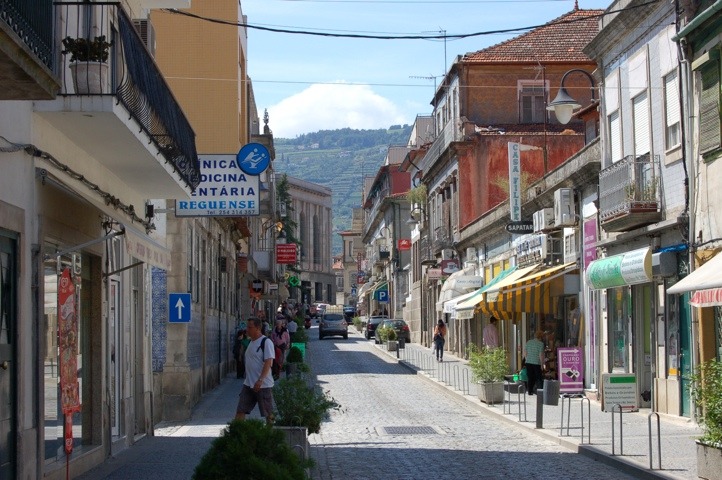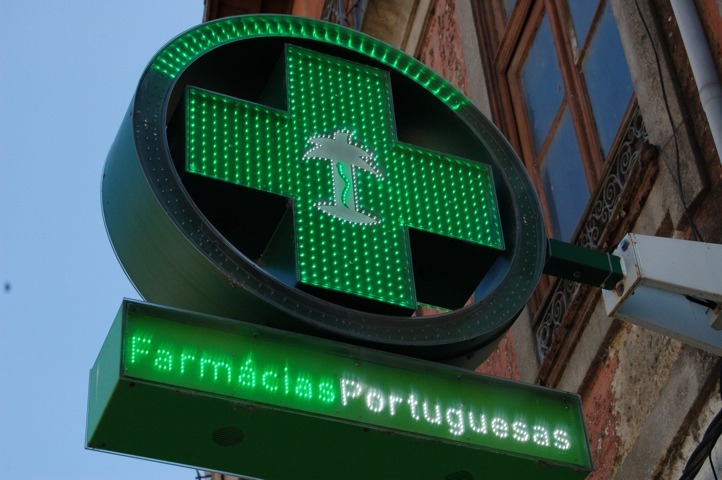 Outside the Regua pharmacy you can obtain a condom or a syringe if you like!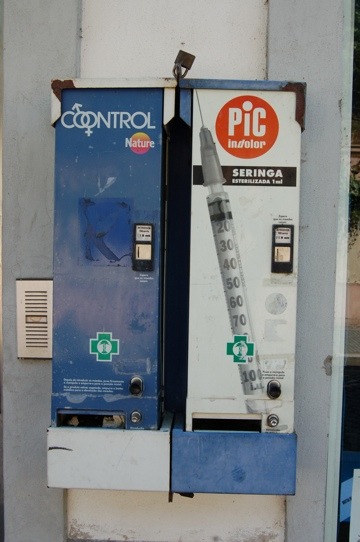 The Porto train station, with it's view of the city buildings and tiled walls in the entrance, is quite remarkable.