Day 6 of our cross-country roadtrip consisted of a trek from the eastern border of Missouri to Kansas, on the western border. I enjoyed the green landscape along our route.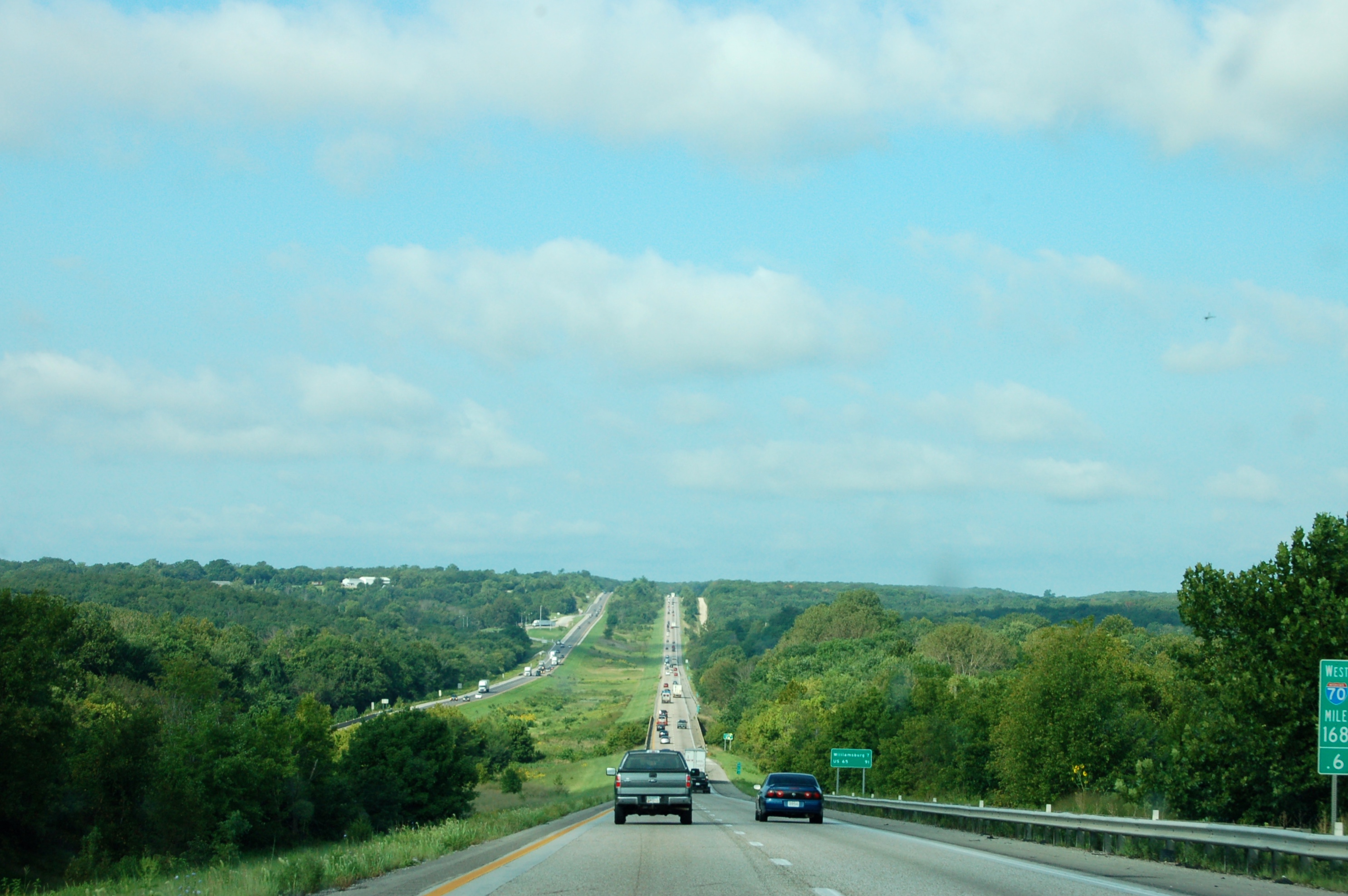 In the city of Kansas, we stopped for a quick visit with a dear friend of mine before heading out again into the state of Nebraska. Before this leg of our journey, we stopped at Hi Hat Coffee–recommended by my friend.
This rest stop photo is a nice example of the characteristically picturesque Missouri countryside–green landscape, fluffy white clouds and a pure blue sky.