The garden is coming into its own this time of year. Early blooming plants are putting on a show and trees have leafed out with fresh growth.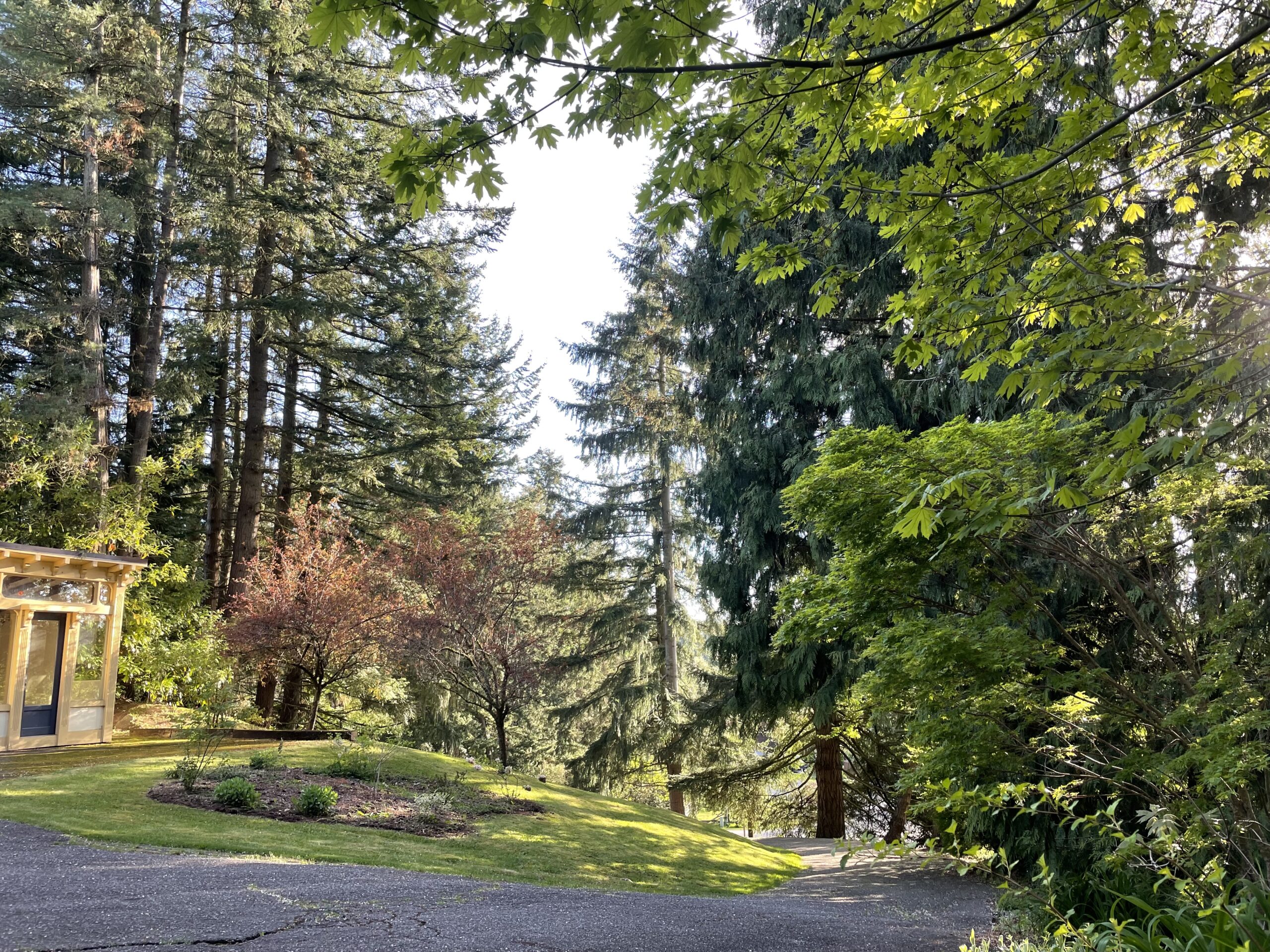 I have two wigela that provide profuse swaths of color. one is variegated with light pink blooms and the other has green leaves and deep pink blossoms.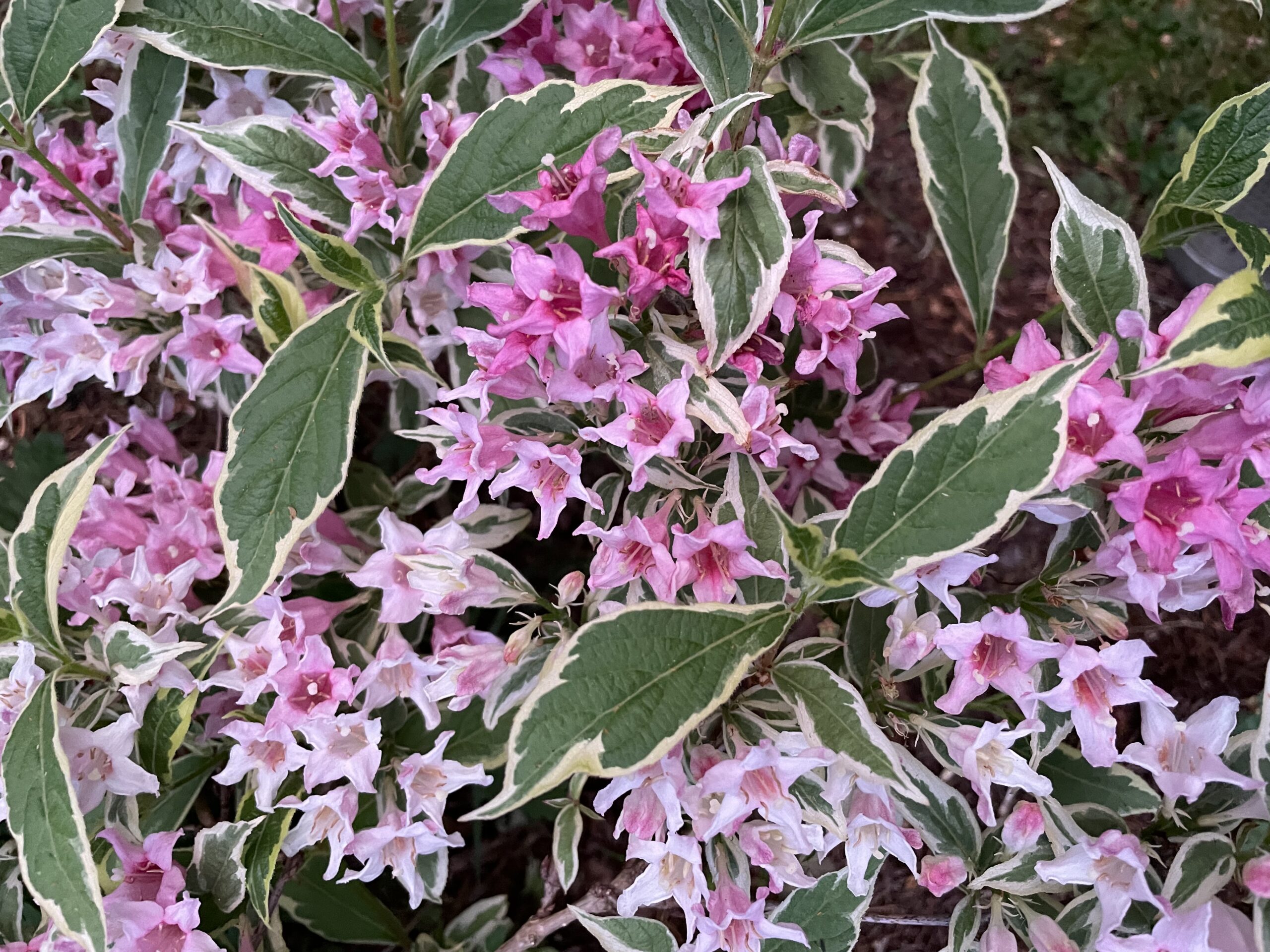 In the moon garden—lots of white flowers and silver foliage that reflect moonlight—the doublefile viburnum is laced with crisp white blooms. this is accented with wine and burgundy heucheras.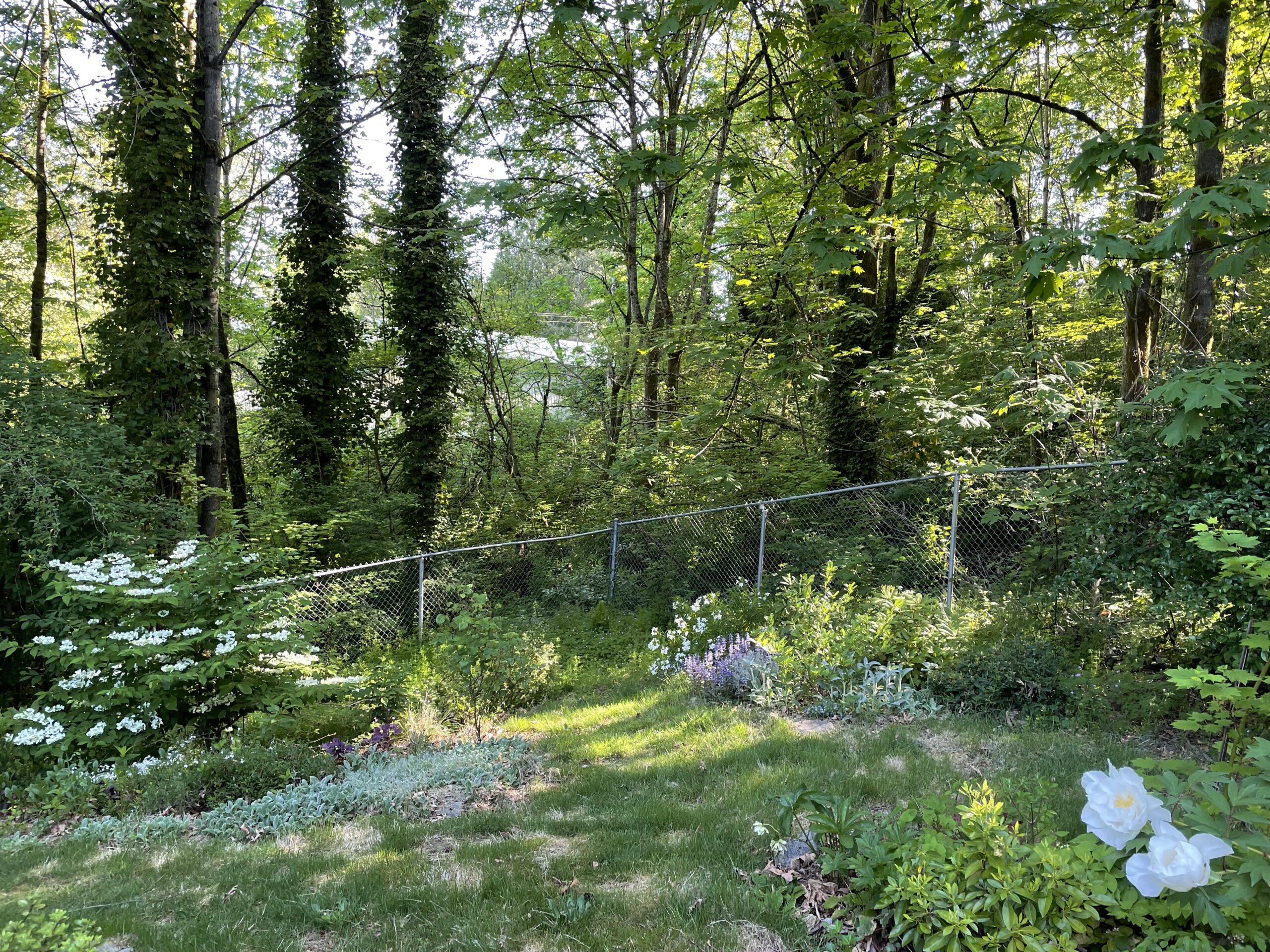 The bloodgood maple is the jewel of the garden at this time of year with saturated red leaves, particularly stunning drenched in sunlight.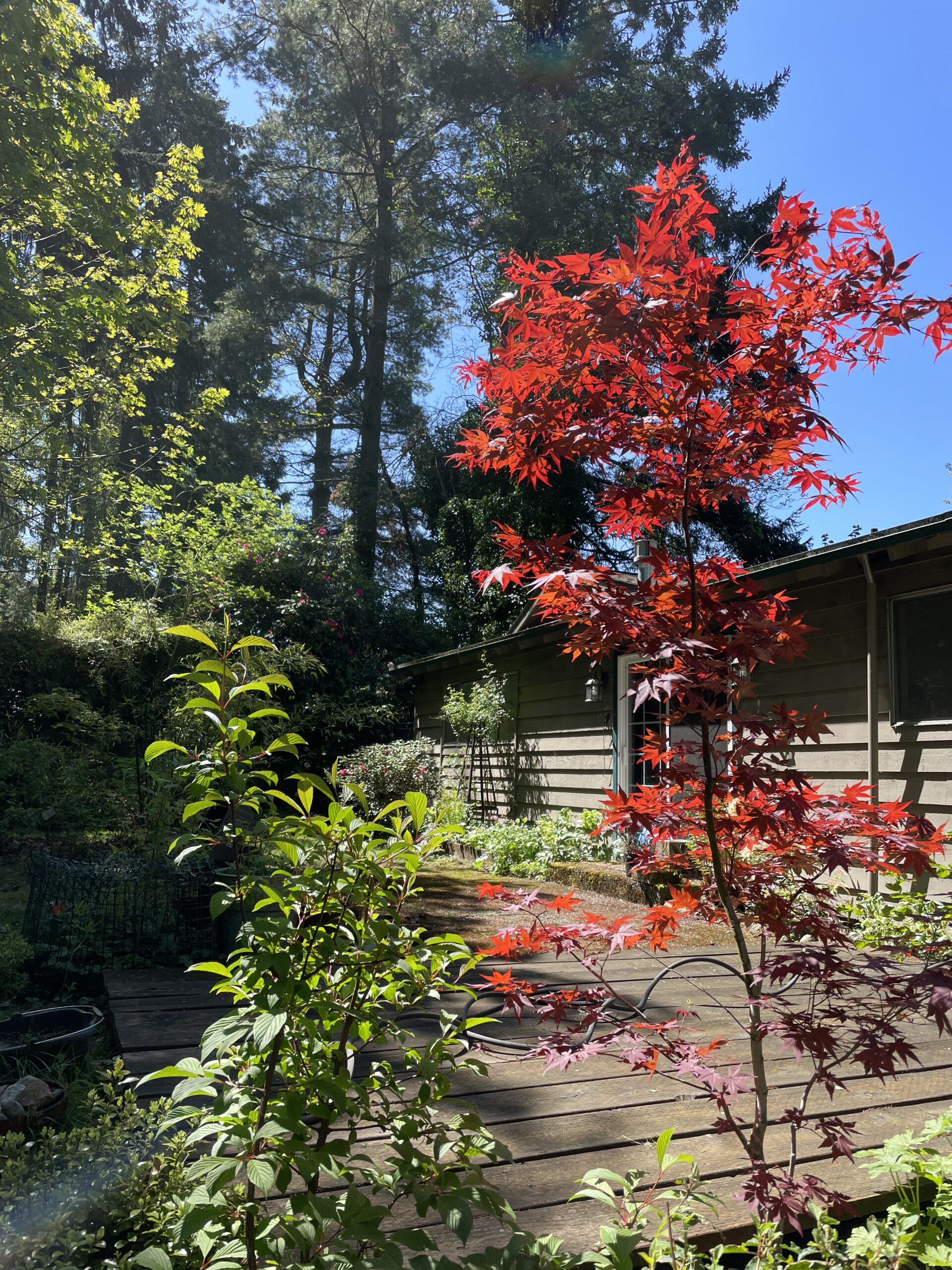 My white tree peony has massive frilly blossoms like layered chiffon.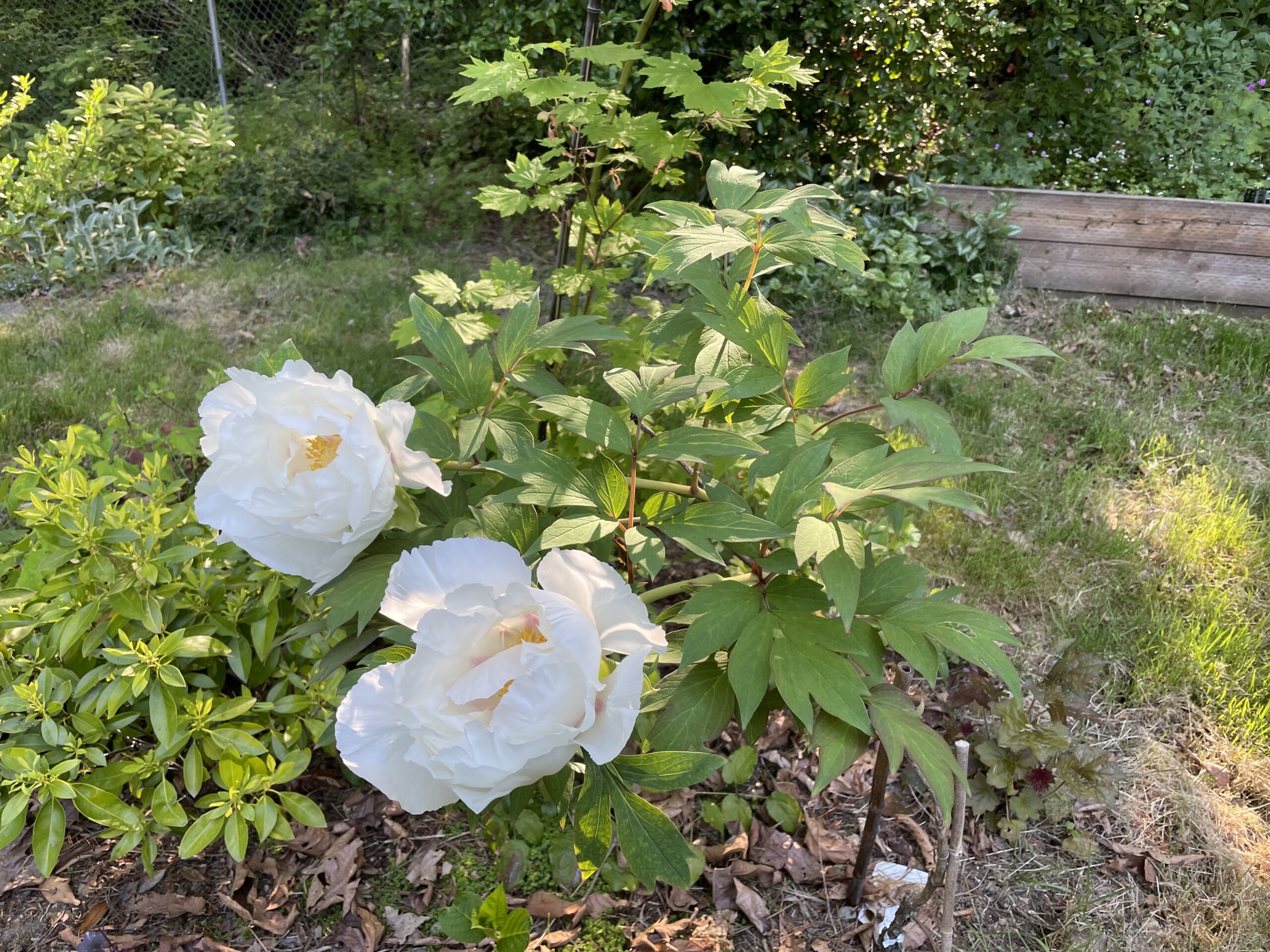 The raised garden in the back is almost completely covered in greenery with splashes of color—orange and peachy geums, violet centaurea, pink bleeding hearts, white phlox, and cinnamon heuchera.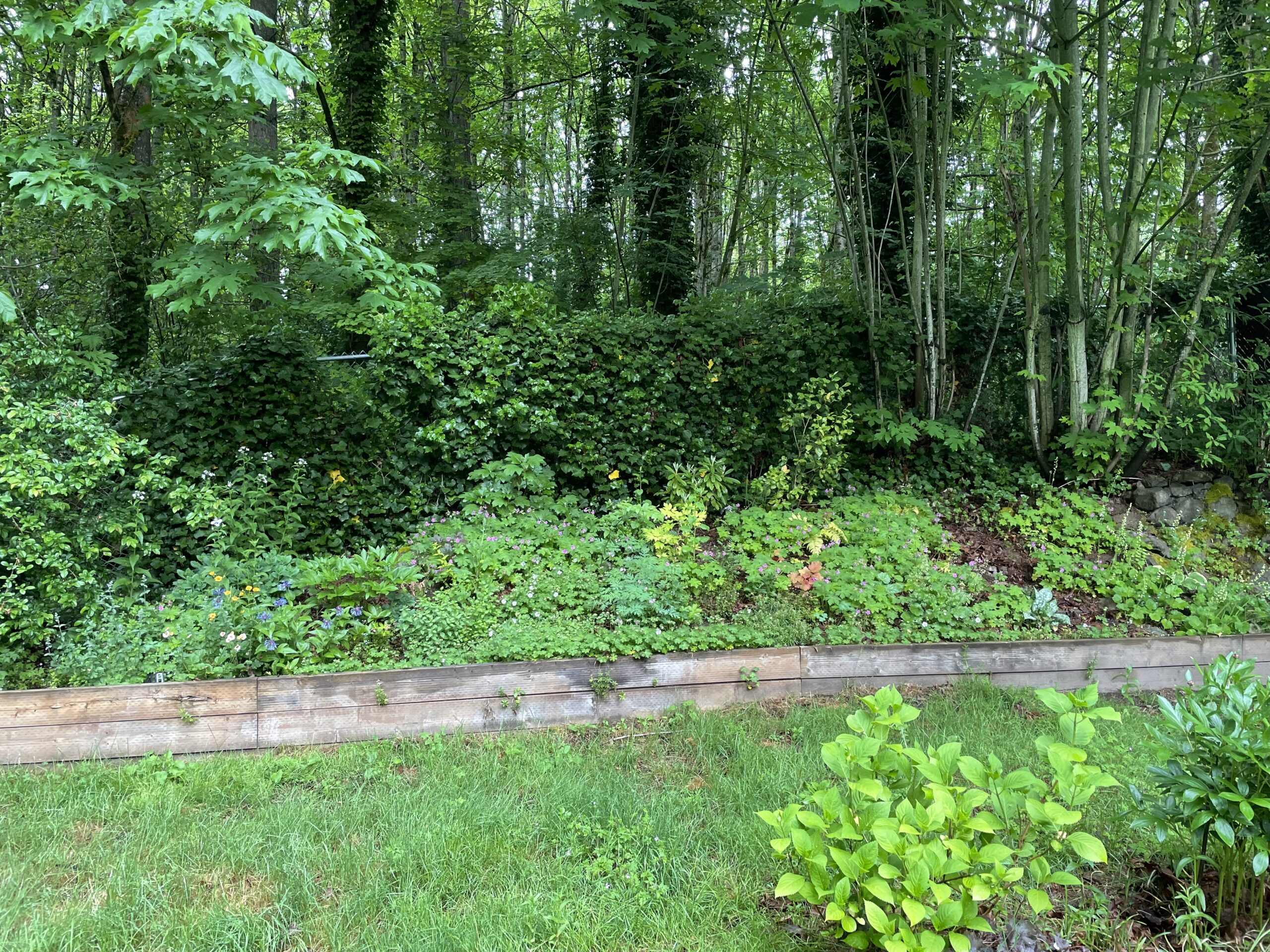 On the shady side, hostas are emerging, along with foxgloves, forget-me-nots and camellias.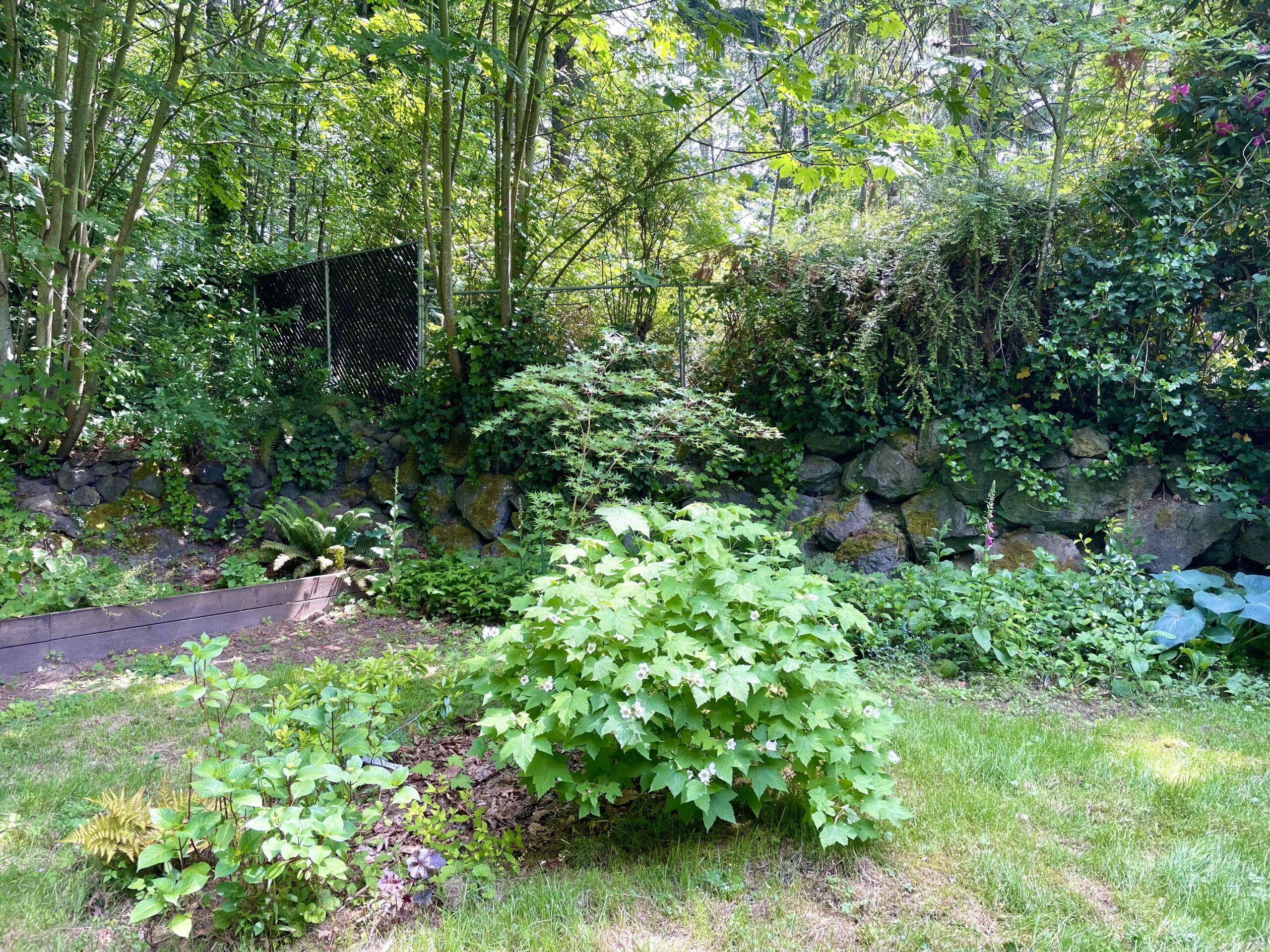 Rhododendrons are putting on a show in violet, blush tones and red.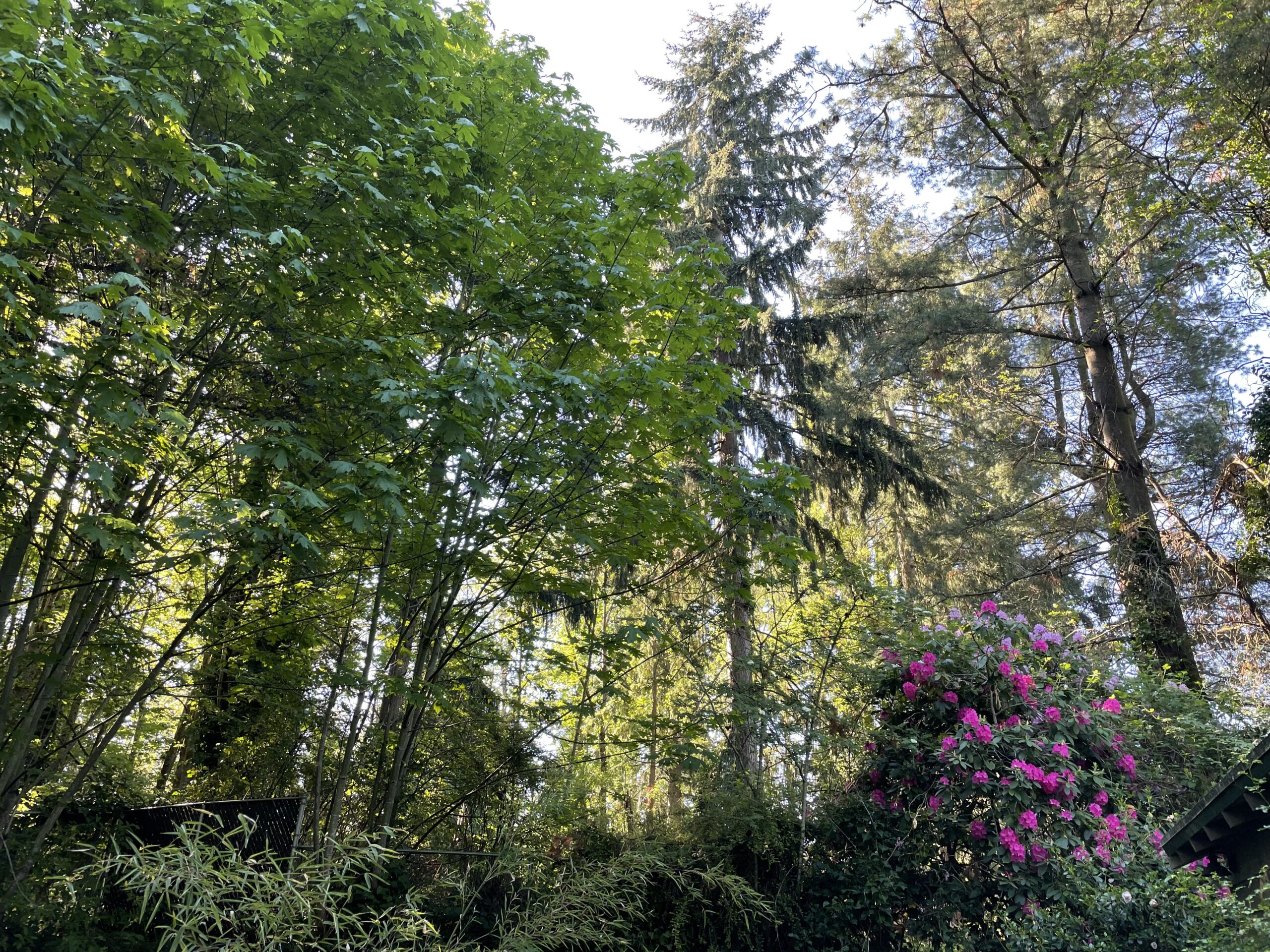 The guernsey cream clematis is floating in the fairy garden like stars hanging in the sky.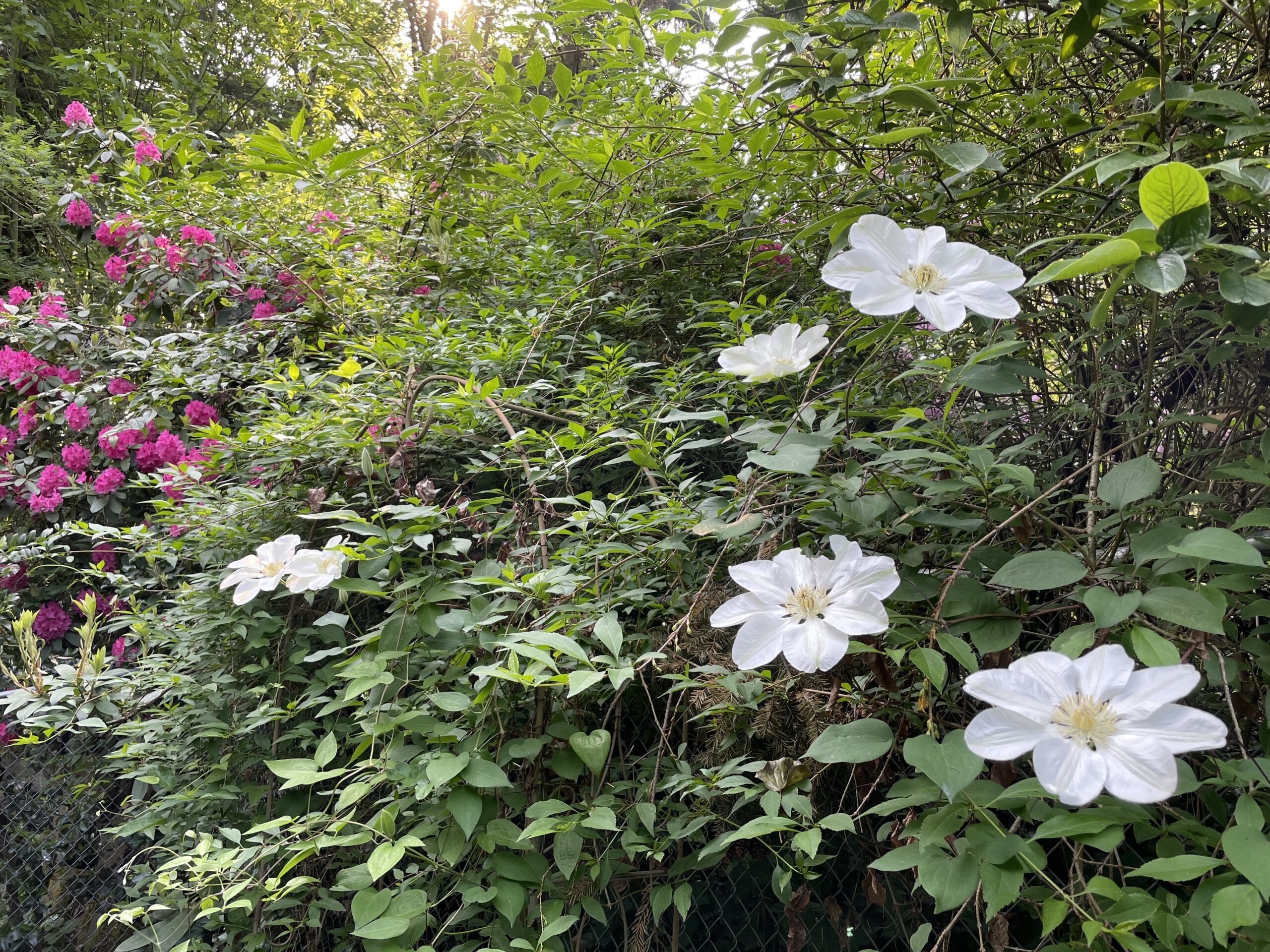 At the end of May, oriental poppies in peachy shades and a pop of orange are simultaneously bold and delicate.