Mi Desmedt is a painter and etcher from Belgium who also has a studio near Saint Cyprien. Susanne, I thought of you the whole time I was here, as well as the other artist's studio :-)
Mi (on the right) is talking to Wendy, describing the unique aspects of her process and her artwork.
This is an etched plate which has been run and can be used to print again. Often, a plate is used multiple times for one art piece, adding layers of color to the image. Mi explained that all of her pieces are original because she applies fresh paint to every piece, making each one unique.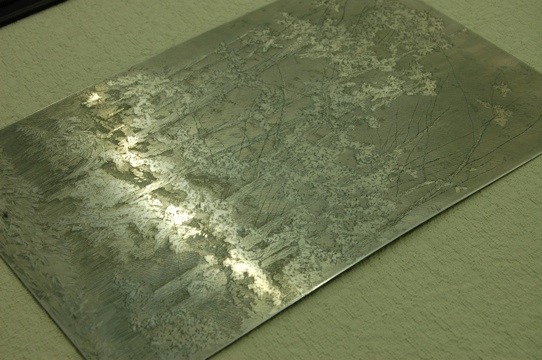 This is a painting that came from the plate above.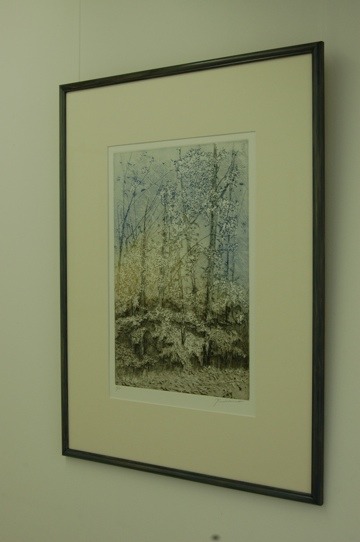 Some tools used to etch into the metal plate.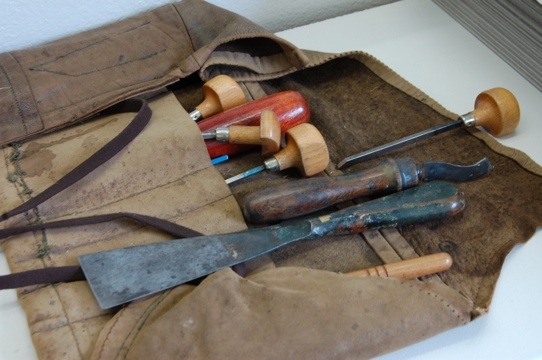 Mi's printing press, used to transfer the paint from the plate to paper.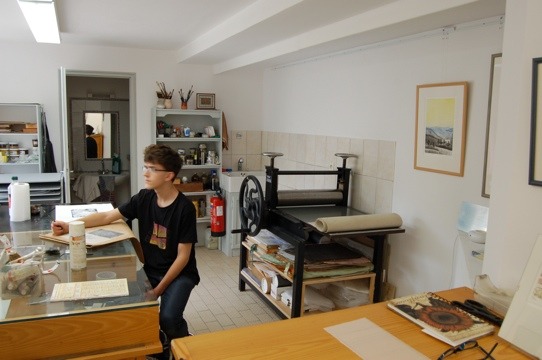 Themes in Mi's work revolve around the natural environment. She has subtle and sometimes striking ways of presenting her creations though fine detail and unexpected, yet harmonious color.