Yesterday I spent the afternoon in Totnes, a 15 minute train ride from Buckfastleigh and a 20 minute walk from the station. The walk to the town center is a beautifully wooded path along a river.
The path connects to a bridge that spills right into the main street, lined with shops. This lane stretches upward, to the top of a hill.
There's a Saxon Castle within walking distance of town. On the way there, I passed this gate with an ominous warning sign. Fortunately, I was not accosted near the castle by any French lunatic dogs. For more photos, see my other post on Totnes Castle.
After storming the castle, I headed back to the main street for lunch. I found a restaurant, suggested to me by the Conker shop people (see 'Conker Shoes' post), called Tangerine Tree Cafe. This place was wonderful. My lunch was excellent and the restaurant had a casual ambiance with staggering floors and multiple rooms containing mismatched tables and sofas. For lunch I had Indian spiced lamb skewers along with carrot ginger paneer bread, field greens salad (nice fresh greens!!!), mango yogurt dip and a spicy bell pepper chutney. Amazingly delicious!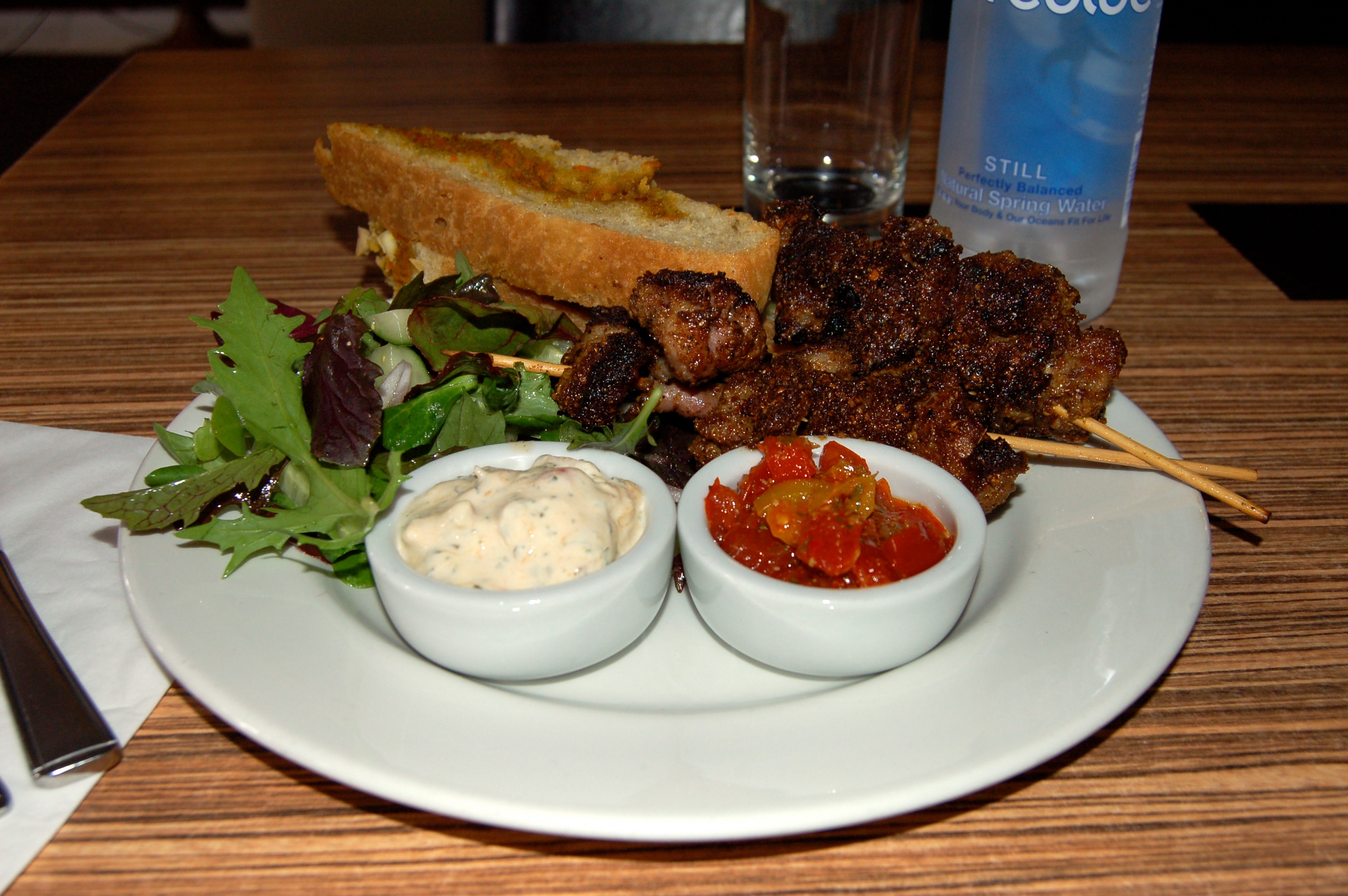 After complimenting the chef, I made my way back down the main street, stopped in the Church of St. Mary, looked in a few more shops then headed back to the B&B.
All in all, a wonderful way to spend the afternoon. I was exhausted when I returned. So after lazing about a bit, I took a long hot bath–which was a perfect way to wind down. What a charmed life I lead!