I've never taken the West Coast train line, the Coast Starlight, so I was excited to take it from Seattle to Portland. We started our trip at King Street Station. This grand building, originally opened to the public in 1906, has been recently restored, showing off ornate plasterwork, fluted columns, marble walls and glass tile mosaics.
The train, though aged, is comfortable and reasonably spacious, even in coach. The highlight though, is the observation deck with windows reaching into the ceiling providing a spacious, sunny ride with wonderful views.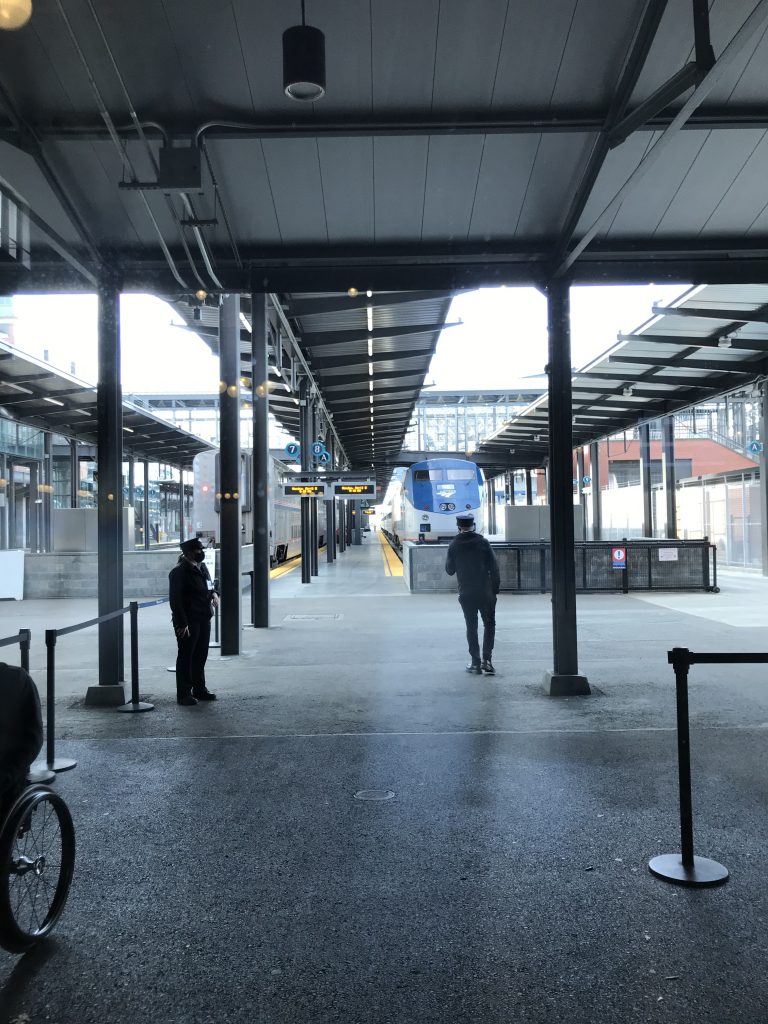 During our 3.5hr ride, we ramble past small towns, forests, rivers and stretches of the Inside Passage with views of islands dotted about.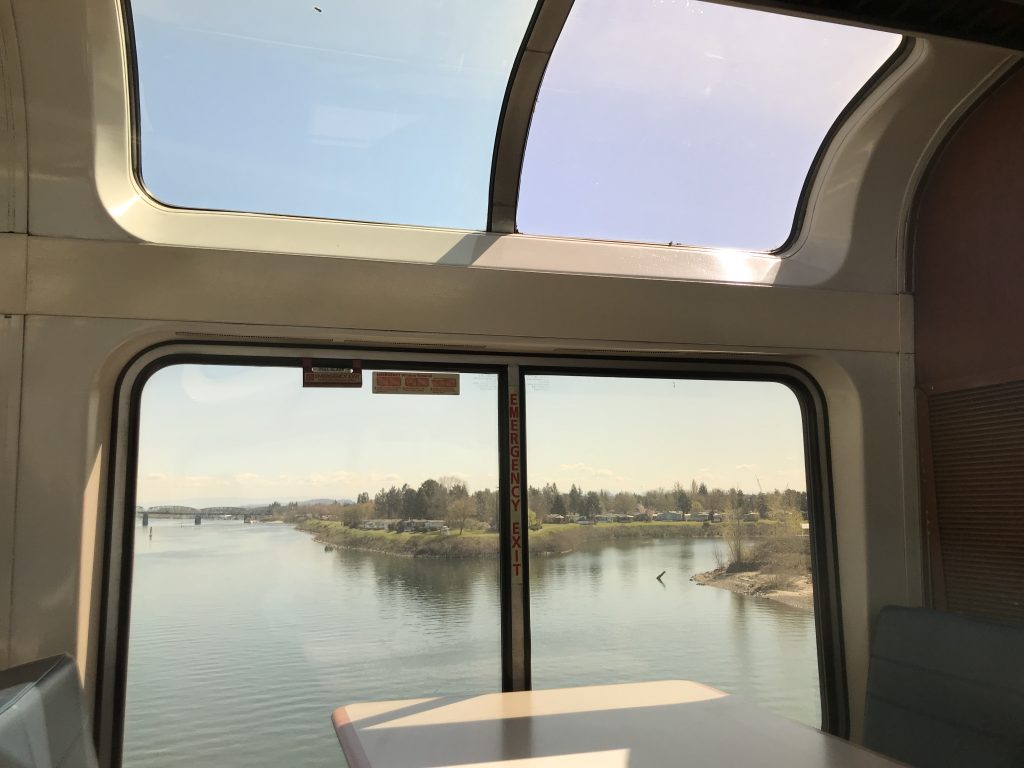 Portland Union Station is another historic building, opened in 1896, with a grand main room, bold red brick facade, and imposing clock tower.
I'll end with a photo I captured of Tanner Springs Park an attractive park a few blocks away from the station.