Aware of how long I lost myself in the library the previous day and expecting I'd repeat the experience, I really wanted to make an early start. Unfortunately, I hadn't slept well and even heading out at 10:30 was a serious chore. Sore, exhausted and severely disappointed (see iPad Defeat, iPad Success), I arrived at the British Library lacking the enthusiasm of the previous day. I stumbled through the tasks I'd set for myself with the knowledge that this was a rare opportunity to make some serious progress on my writing project, but I didn't improve. I almost fell asleep on a leather sofa in the media room. At 3:30 I gave in to my tired body and headed back to the hotel on The Tube. I didn't want to sabotage my sleep pattern, so I just took a nap. Now sufficiently awake, I loaded up my backpack (or rucksack, as they say here) with camera and lenses and headed through the city streets toward the Thames. During my jaunt along the river the previous night, I had noticed a poster advertising a favorite comedian of mine, Danny Bhoy. He was playing tonight and I was excited with the opportunity to see him in person. The venue, a large purple upside down cow, aptly named Udderbelly, was located right next to the London Eye, so I purchased a ticket for the show then headed over to the London Eye to experience London from 443 feet up. The view was spectacular. Though a bit cloudy, we enjoyed a nice sunset. Some fellow travelers were kind enough to take my photo, the only proof of me in the UK so far. The little gnome was brought by a passenger. She regularly takes him with her on trips and let me take a photo too.
After touchdown I veered back toward the purple udders to see about a bite to eat. It ended up being just that, a bite, since I received my lamb wrap just before the show. But no worries, because I was fortunate enough to get a front row seat. Yay! He was hilarious and seeing him up close was extra fun since his faces are priceless.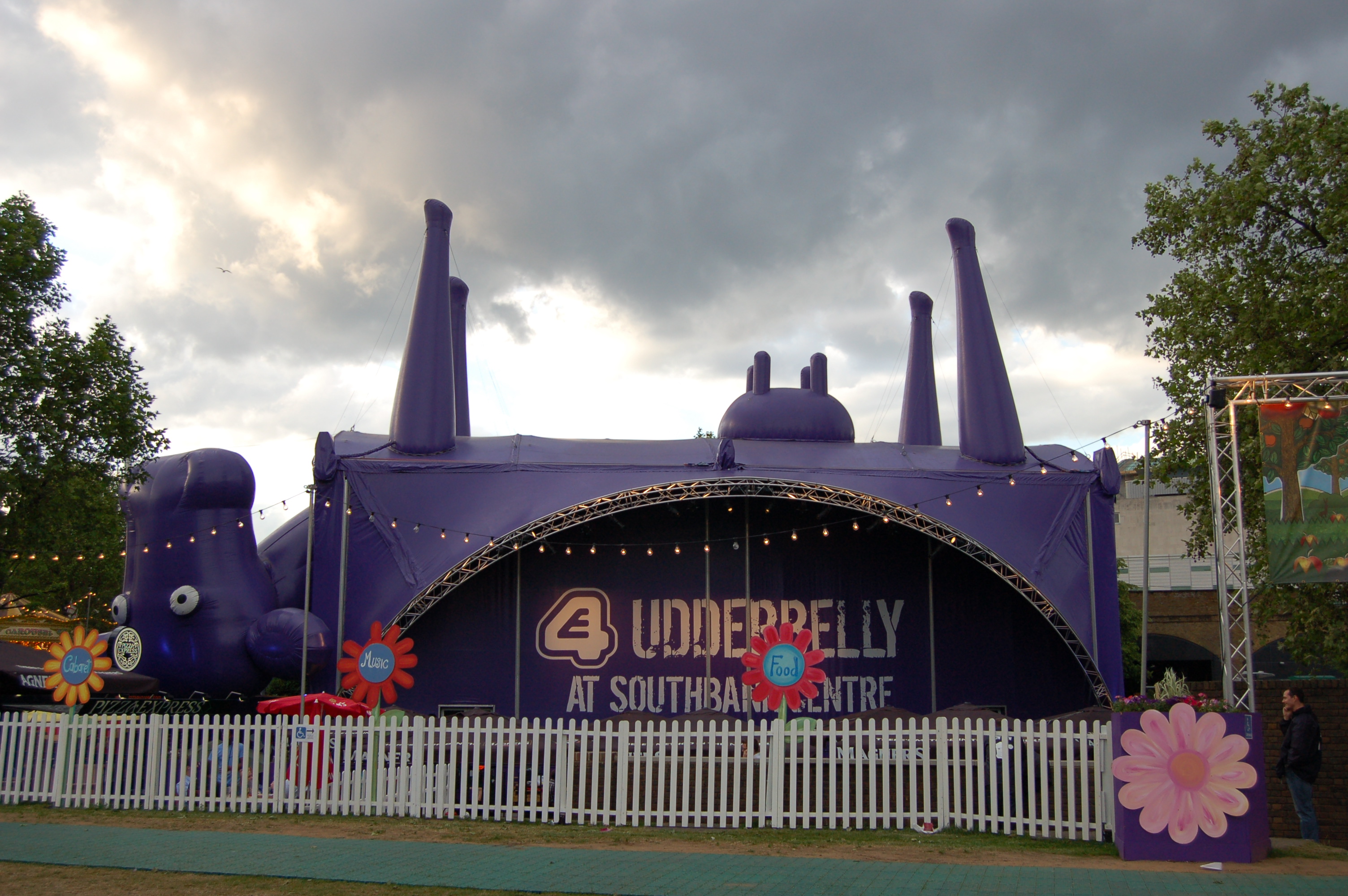 The show ended around 10 pm and I returned to the hotel amused by the nightlife, quite alive and kicking, all the way back. Once in my room, I realized I was starving, so I rang room service and ordered English pork sausages with mashed potatoes and gravy along with a baked shortbread dessert, loaded with berry compote and clotted cream ice cream. Yuuummmy! Oh, and a hot chocolate to boot. I think this contributed to a very restful night's sleep.